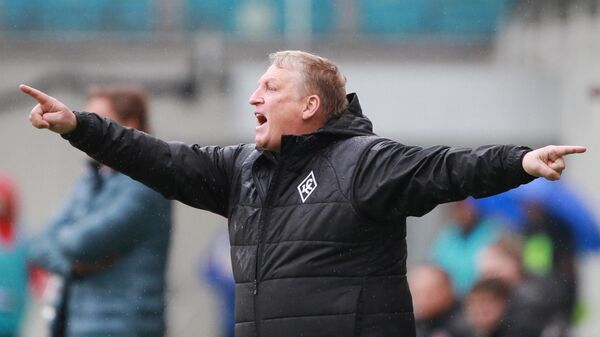 Matyunin made two mistakes in the RPL match "Khimki" – "Wings of the Soviets", said the RFU
MOSCOW, 27 April – The Expert Referee Commission under the President of the Russian Football Union (ESK RFU) recognized two decisions of the chief referee of the Khimki-Krylya Sovetov match, Alexei Matyunin, as erroneous, according to the RFU website.
On April 24, the Moscow Region club defeated Krylya Sovetov at home (4: 1) in the match of the 26th round of the Russian Premier League. As a result of the meeting, the Samara residents turned to the ESC with a request to consider the work of Matyunin.
According to the decision of the commission, the referee erroneously awarded a penalty to Krylya Sovetov in the 42nd minute, since the capture of the opponent's jersey by the visiting midfielder Denis Yakuba did not prevent the player from moving forward, who sent the ball into another area of ​​the penalty area. At the beginning of the second half, Matyunin should not have counted the goal against Krylia, because Khimki midfielder Reziuan Mirzov, in violation of the rules, held the opponent's hand, as a result of which he won the duel and scored a goal.
At the same time, the referee did not correctly assign a penalty to the hosts' goal in the 57th minute, since the Krylia Sovetov player Yuri Gorshkov himself initiated contact in the fight against Denis Glushakov, and the contact itself took place outside the penalty area.
In the match of the 26th round "Ural" – "Ufa" (2:1), the referee Sergei Ivanov, according to the commission, mistakenly did not send off the midfielder of Yekaterinburg Vyacheslav Podberezkin, who deliberately directed his hand in the face of the Ufa player Philip Mrzlyak, making a short blow without a fight for the ball.
In the Russian Cup match "Yenisey" – "Rubin" (3:1), Pavel Shadykhanov erroneously recorded a goal by the Krasnoyarsk team in the 32nd minute. The ESC notes that Andrey Okladnikov, who scored the goal, was offside at the time of the pass. At the same time, the referee correctly did not assign a penalty to the Yenisei gate in the 55th minute, since contact with the foot of Rubin forward German Onugha was insignificant and unpunished.
.