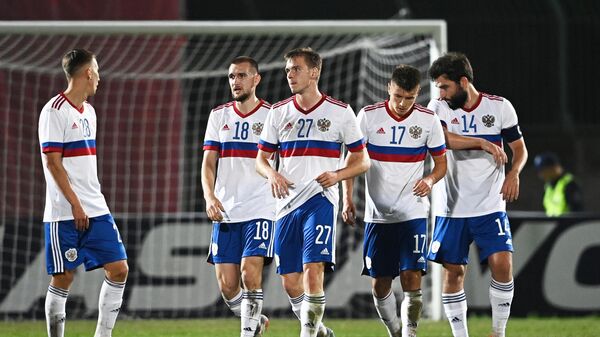 The Russian national football team has risen to 33rd place in the FIFA rankings
MOSCOW, 6 Oct – The Russian men's team has risen from 35th to 33rd place in the ranking of the International Football Federation (FIFA), a new version of which was published on the official website of the organization.
The Russian team has 1496.11 points. The Russian team beat the teams of Austria and the Czech Republic. The Brazilian team continues to lead in the ranking. Also in the top three are the teams of Belgium and Argentina.
Earlier, FIFA and the Union of European Football Associations (UEFA) issued a joint statement according to which Russian teams and clubs were suspended from participation in all international competitions for an indefinite period. In mid-July, the Court of Arbitration for Sport (CAS) rejected the appeals of the Russian Football Union (RFU), Moscow clubs CSKA and Dynamo, St. Petersburg Zenit and Sochi against a ban on participation in international competitions imposed by UEFA and FIFA.
FIFA ranking, October 6 version:
eleven). Brazil – 1841.30 points;
2 (2). Belgium – 1816.71;
3(3). Argentina – 1773.88;
5 (5). England – 1728.47;
8(8). Netherlands – 1694.51;
9(9). Portugal – 1676.56;
10 (10). Denmark – 1666.57…
32(31). Nigeria – 1498.47;
33(35). Russia – 1496.11;
34(33). Austria – 1492.95.
.