Exactly 10 years ago, one of the most epochal scandals in Russian football happened. On June 16, 2012, the Russian national team, from which the fans expected success at the Euro, did not leave the group, after which a conversation took place between Andrei Arshavin and deputy Anton Belyakov. We recall those events and tell how the further fate of the opponent of the football player developed.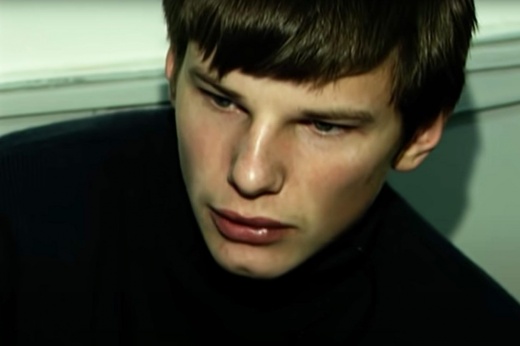 "I went into the shop, and there are only girls!" Unique footage of Arshavin the student
The same conversation and words about expectations. Arshavin was reminded of this for a long time
Evening after the defeat from Greece (0:1), hotel lobby in Warsaw. State Duma deputy Anton Belyakov makes claims to Andrei Arshavin. Here is the key piece of dialogue:
Belyakov: No one said: "Well, sorry, it didn't work out!"
Arshavin: Why should we ask for forgiveness? That's what?
Belyakov: Damn, well, you messed up.
Arshavin: For what?
Belyakov: I'm not an expert, but you got it right.
Arshavin: Simple question: why?
Belyakov: Didn't live up to expectations.
Arshavin: Whose expectations were they? Yours or ours?
Belyakov: One hundred million Russians.
Arshavin: If we did not meet your expectations, then, honestly, this is your problem. Everyone put out on the field? Laid out.
Belyakov: Do you really think so? What if you did not live up to our expectations, then this is our problem? Do you really think so? I have nothing to say to be honest. I'm shocked.
The video of this dialogue hit the Web – and it began. Arshavin for a long time became for many fans a person who does not care about them and the national team. The rethinking of the conflict occurred many years later. Here is how Arshavin recalled that story in an interview with the Championship last year:
This is not my phrase. I said it, yes, but it is in every book on psychology. I understood everything I said. Would you say the same if you could return? These types, yes. They changed concepts. The deputies wanted to show that they stood up for the whole people. And we know that there are deputies who are involved in everything, but not the people.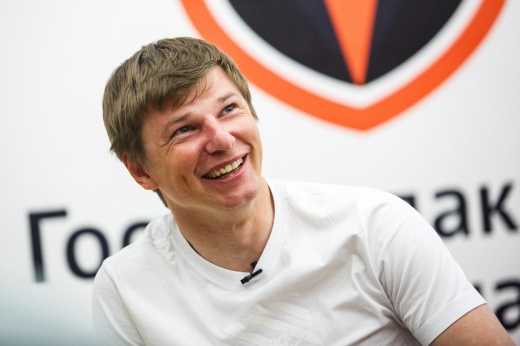 "The bank wanted 100 million. It was my fake signature." Frank Arshavin
And here is an addition from Yuri Zhirkov. In a recent interview with SE, he said the following:
– Everyone is talking about that story with Arshavin, but even wives were not allowed into our hotel. After the match with the Greeks, we arrive at the hotel, and there is a crowd in the cafe. The wife calls, says: "Come out, all the families of the players have come here." I went down from the room, and deputies appeared from somewhere, someone else … There was a lot of things, this deputy started talking to me: "You moved to Anji, you are only interested in money. And in general, why did you sit here, ordered a beer? I told him, "Go for three letters." And then it started: "Do you know who you sent?". Provocation.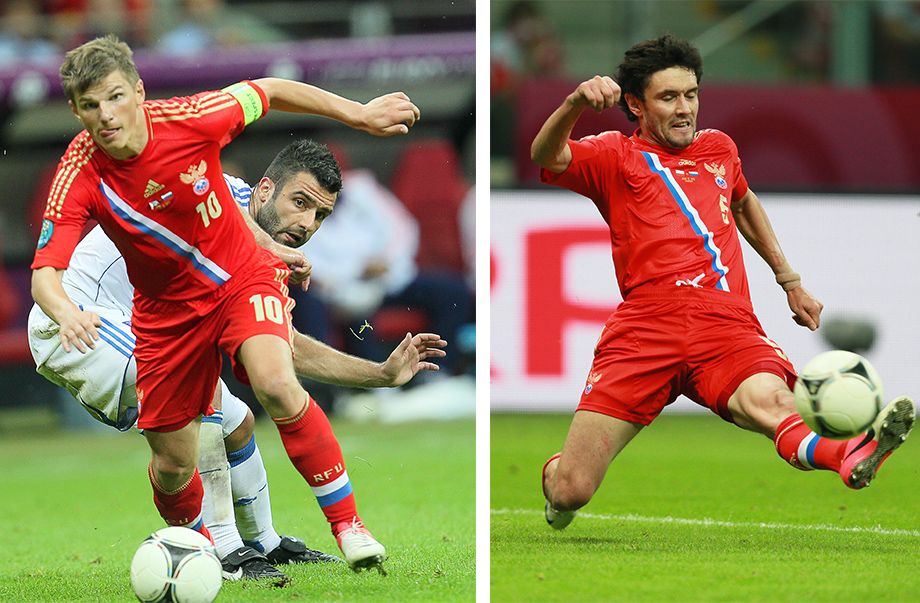 Arshavin and Zhirkov at Euro 2012
Photo: Alexander Safonov, Championship/RIA Novosti
Belyakov has a rich biography. There was even a scandal with Maria Sharapova
To begin with, let's give Belyakov's version – of course, it exists. According to the politician, he and other fans wanted to support the national team, but in response they were rude. Here is a fragment specifically about Arshavin:
– Lounging in an armchair and throwing his leg on the armrest, Arshavin contemptuously examined the fans crowding around. I tried to resolve the conflict that happened with Zhirkov and explain to Arshavin that the fans want to see bitterness from defeat on the faces of the national team, and not contempt for their own country. The famous phrase was the answer to me: "If we did not live up to your expectations, this is your problem." After that, I just had nothing to add. What else can you say when the whole country was spit in the face?
Belyakov's intersection with the world of sports is not limited to one conversation with Arshavin. Back in 2007, the media actively circulated the story of the politician's relationship with tennis player Maria Sharapova. They wrote that their paths parted because of Belyakov's aggression – he allegedly beat the tennis player and her lawyer even prepared a statement to the prosecutor's office.
The politician has always denied this story and denied the very fact of meeting Sharapova. In 2017, he even threatened to sue Maria if she did not refute the rumors. As a result, the scandalous story simply died out, having received neither confirmation nor refutation from Sharapova.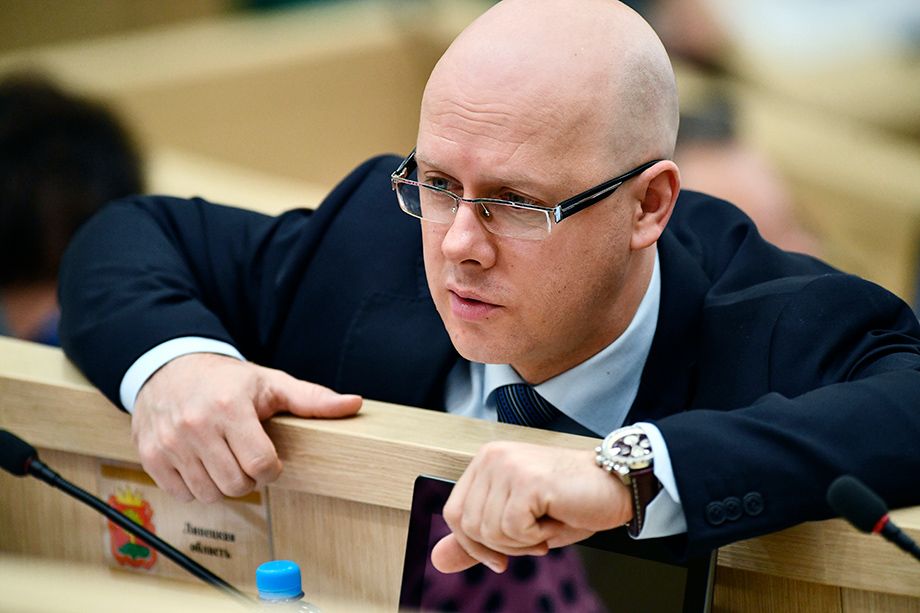 Anton Belyakov
Photo: RIA Novosti
Belyakov got into the State Duma back in 2007, having selected himself from the Just Russia party. A year after the scandal with Arshavin, in 2013, he was given the powers of a member of the Federation Council from the Vladimir region, where he was born. Over the years of his work as an official, Belyakov introduced more than 200 bills, including, for example, a sensational ban on propaganda of criminal subculture.
Belyakov also became one of five senators who voted against raising the retirement age. Here is what he said at one of the meetings:
– When we put people before a fact, break it down, so to speak, and say that, you know, now the retirement age is such and such and work to death. And given the age of survival, this is literally work to death. This is not true.

"Most memorable moment in my career." Arshavin's goal, which has long been forgotten
In the future, Belyakov gradually faded into the shadows. In 2018, he left the Federation Council, and two years later he resigned as chairman of the council of the Vladimir regional branch of A Just Russia. He explained his decision cryptically:
– A new stage has begun in my socio-political activities and career, which requires the maximum concentration of personal resources to achieve ambitious goals.
The press service of Belyakov (the number is listed in his social networks) confirmed to us that at the moment the politician does not hold any government posts and, "apparently, is engaged in social activities." But the 49-year-old ex-deputy is actively involved in social networks. There he daily covers news found on the Internet. And sometimes even criticizes former colleagues! For example, last year Belyakov went over the words of Irina Rodnina, who decided to brag about the number of athletes in the State Duma:
This achievement is very doubtful. Perhaps the whole point is that in other parliaments the main criterion is professionalism and competence, and not loyalty?
Belyakov, apparently, left the story with Arshavin behind. After comments in 2012, he has not touched on this topic for many years.