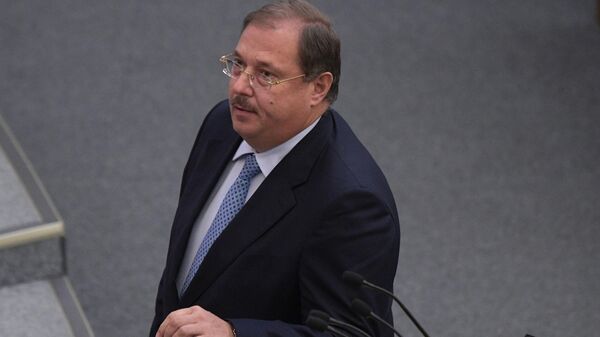 The State Duma called the possible transition of Russia to the Asian Football Confederation correct
MOSCOW, May 6 – Boris Paykin (LDPR), a member of the State Duma Sports Committee, called it right for Russia to join the Asian Football Confederation, if it takes place.
The Russian Football Union (RFU) is considering joining the Asian Football Confederation (AFC), media reported. According to them, this is a reaction to the sanctions of the Union of European Football Associations (UEFA). It is noted that in the AFC there is no negative attitude towards Russia, unlike UEFA.
"Such a decision, if it is made, speaks of the flexibility of the RFU and its desire to bring Russian football out of isolation. Participation in tournaments is extremely important for athletes, it allows them to keep them in a professional tone, discover new names, and improve coaching. So, I think, it will be the right decision, especially since the precedent has already been set: at one time Israel moved from the Asian Football Confederation to UEFA for similar reasons," Paikin told reporters.
Earlier, the UEFA executive committee decided not to allow Russian clubs to compete in European competitions in the 2022/23 season, and the Russian team not to play in the Nations League. The Russian youth team has been suspended from participation in the European Championship. The women's national team will not play in the finals of Euro 2022 and qualifying for the 2023 World Cup. Russia's bid to host the European Championships in 2028 or 2032 has been rejected.
.