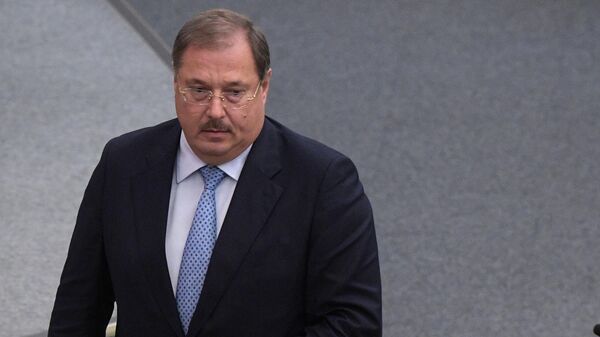 State Duma deputy Paikin proposed holding international figure skating tournaments in Russia
MOSCOW, April 25 – Member of the State Duma Committee on Physical Culture and Sports Boris Paykin, in response to the decision of the International Skating Union (ISU) to cancel the Grand Prix stage in figure skating in Russia, proposed organizing high-level international competitions in the Russian Federation.
Earlier on Monday, the ISU decided to cancel the Russian stage of the 2022/23 Figure Skating Grand Prix series, extended the suspension of Russian and Belarusian athletes from participation in competitions under the auspices of the organization, and submitted for consideration the possibility of making a decision to exclude members of the organization from Russia and Belarus before participating in the ISU Congress and the elections that will be held within its framework. In addition, the congress will consider the possibility of suspending countries' membership in the ISU in the event of force majeure.
"Is it necessary to fight against the decision of the International Skating Union? Neither, because the wording in the new charter is extremely vague. But what needs to be done right now is to organize truly international figure skating competitions in Russia. It's time to move on from regrets and useless appeals to the formation of international high-level tournaments," Paikin told reporters.
He also noted that international figure skating competitions without Russia cannot be considered complete.
"The International Skating Union has changed the charter and now has the right to cancel or postpone any competition. Which was immediately done – the Russian Grand Prix in figure skating will not take place next season," the deputy added.
.