In figure skating, the partnership on the ice often goes beyond it and develops into something more. This is exactly what happened to young talented figure skaters Apollinaria Panfilova and Dmitry Rylov. The students of Yevgeny Slyusarenko and Valentina Tyukova stopped hiding and said that they were connected by warm feelings.
It is ironic that in the early stages, the athletes could hardly stand each other. Apollinaria and Dmitry fought for the right to be the leader in their duet and often quarreled over this.
But in the end, they managed to find a common language, and their differences only made them stronger.
Another couple in figure skating?
The unexpected confession of Mark Kondratyuk and Alexandra Trusova about the emergence of a romantic relationship has become the main news of this off-season. However, along with them, you can be happy for many other skaters who have found love through sports. Victoria Sinitsina and Nikita Katsalapov spent most of their lives side by side and do not plan to change this. Diana Davis and Gleb Smolkin show excellent interaction on and off the ice. Pleased with touching photographs of Apollinaria Panfilov and Dmitry Rylov. The athletes posted on social networks pictures where they spend time together on vacation, causing sighs of admiration from fans.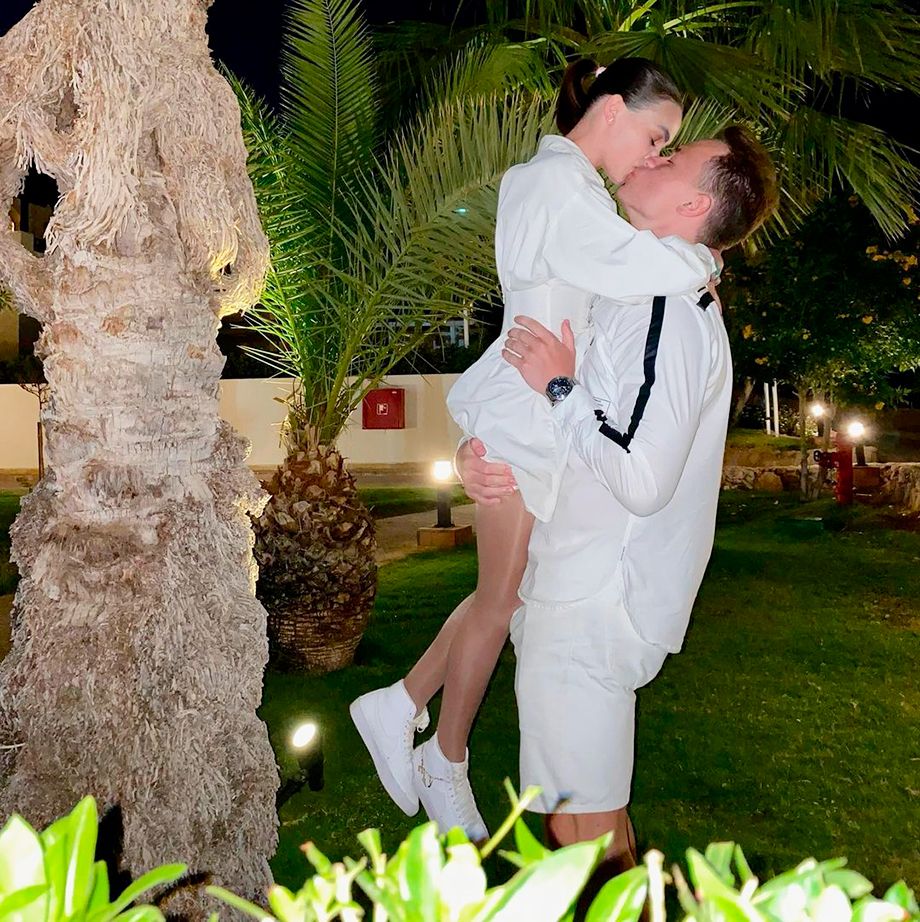 Apollinaria Panfilova and Dmitry Rylov
Photo: from the personal archive of Apollinaria Panfilova
A lot of nice comments appeared under the post, in which people celebrated the formation of a new pair in figure skating. However, the reaction of the athletes themselves was unexpected: Apollinaria responded harshly to those who suggested that the recognition of Mark and Sasha prompted Panfilov and Rylov to announce their relationship. In fact, the skaters have been dating for a long time, and their romance has nothing to do with the story of Kondratyuk and Trusova.
"I drop all questions about the" new couple ". We have been together for more than the first and not the second year (no one passed the baton), "Panfilova wrote, anticipating all subsequent questions.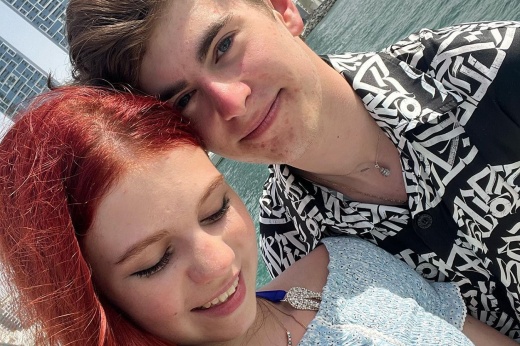 "When is the wedding?" Alexandra Trusova confirmed the affair with the star figure skater
He was sitting on "Doshirak", and she barely jumped
The path to big sport for Apollinaria and Dmitry was not easy. He started skating in Kirov, where he trained until the age of 14, but then was forced to move due to poor conditions. For training, he considered four sports schools: in Moscow with Sergei Dobroskokov and Natalia Pavlova, in St. Petersburg with Tamara Moskvina and in Perm with Evgeny Slyusarenko and Valentina Tyukova.
A promising greenhouse was noticed immediately and all the coaches were invited, but due to financial problems, Rylov could only afford living in the provinces. At first, the skater had to rent housing with older group mates, cook and clean himself. There was a catastrophic lack of money: once Dima admitted that he spent a year at Doshirak until he began to receive a salary in the form of prize money for the Grand Prix.
His future partner also went through many trials before she achieved success. By modern standards, the girl came to figure skating late: at the age of five, she could only qualify for getting into the health group, and they didn't want to take her to sports because of her low skills in the elements, especially jumping. Nevertheless, Apollinaria did not give up and began to gradually progress. She was accepted by Valentina Tyukova and paired first with Igor Samoilov, and then with Maxim Selkin.
Panfilova worked with him until she got injured. Having unsuccessfully fallen in training, she tore a muscle, which provoked back pain. The athlete dropped out for several months, and during this time Selkin found a new partner. Apollinaria was in despair, and it was then that Dima appeared in her life.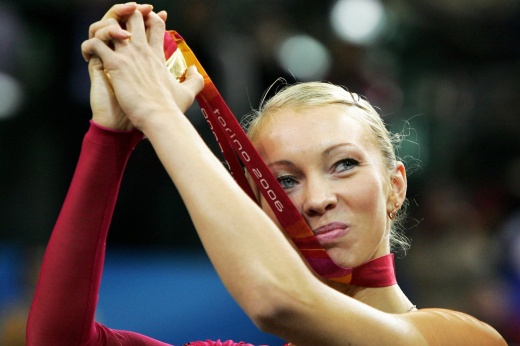 "It was dangerous to be in the apartment." The dramatic childhood of the famous Russian figure skater
"At first they didn't tolerate each other at all"
At first, it was difficult for the skaters to find a common language. Different in character, they treated the training process differently. Apollinaria turned out to be more demanding, and Dima did not like her pressure, who was not used to the fact that the girl is the main one in the pair.
"We just don't have similar personalities. Appolinaria on ice and in life are two different people. More rigid on ice. When I arrived and we got into a couple, then Polina began to command, and I was not used to such an attitude from the girls. She constantly said: we do this, we do that, you don't understand anything. And I was shocked. We fought for a year and a half because of this. Polina is more like ice. And I'm more emotional. We are completely different, but, probably, this unites us, "Rylov recalled, adding that" at first they couldn't stand each other at all.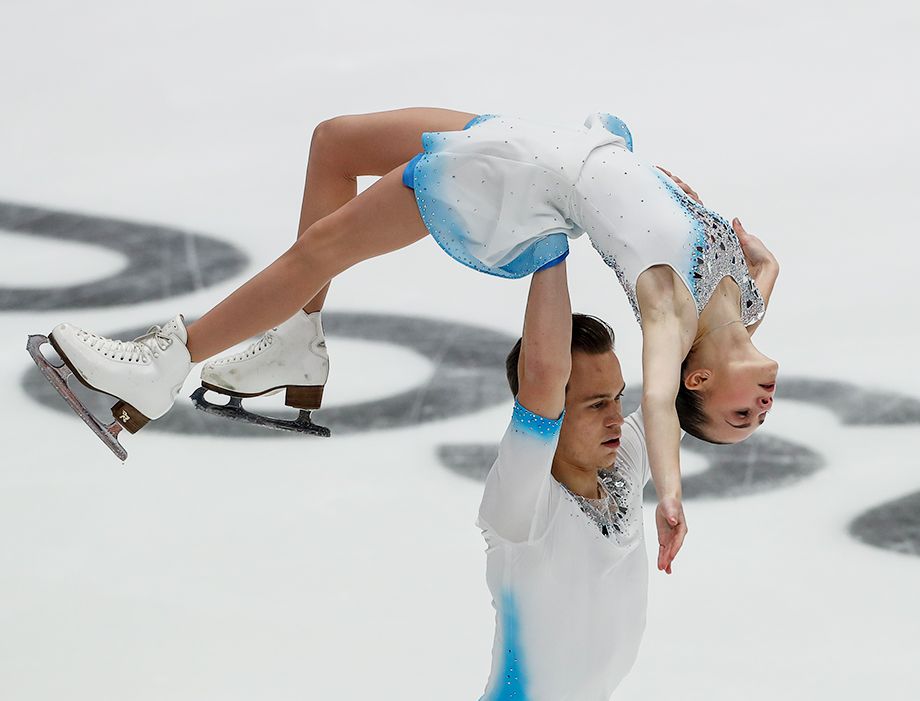 Apollinaria Panfilova and Dmitry Rylov
Photo: Alexander Safonov, "Championship"
But the more starts the athletes went through together, the more confidence they had that the choice of their coaches was correct. They have matured and learned to restrain their impulses, spending energy in training. As a result, the results were not long in coming: in three years, the couple collected medals of all merits in the finals of the Junior Grand Prix, won the Youth World Championship, having previously won silver in this tournament, and became the first at the Junior Olympics in Lausanne.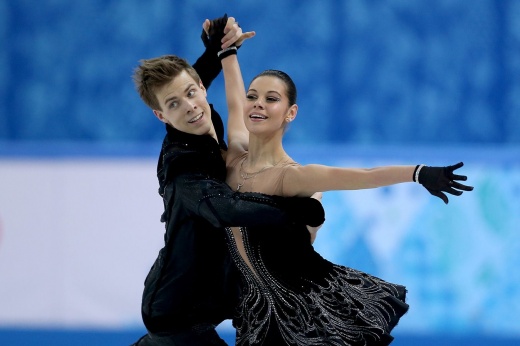 "The day before departure, he rode with another." Why did the Ilinykh-Katsalapov duet break up?
"I would not like to be called one-days"
Apollinaria and Dmitry were not going to stop there. Due to problems with jumping partners, they delayed the study of the element in three turns, but in the end they were able to land it – though not yet in the competitive box office.
"We trained him, posted videos on social networks – everything is clear there. But right now, old injuries are making themselves felt, so they didn't add a new element. None of us want us to just fly out. And we'd rather roll now on stability than risk other important competitions in the season.
And the video was not posted out of a desire to prove something to someone. It's just that I personally would not like to be called one-day-olds. Many athletes are called that, even girls who go from juniors to adults for the first season. Everyone says – oh, yes, this is for one day … And then they win three seasons, "said the skater.
Unfortunately, the mentioned injuries seriously slowed down the development of this amazing couple. First, Rylov underwent surgery to remove the cyst, and then at the end of the 2020/2021 season he was injured. In the Olympic year, the students of Slyusarenko and Tyukova also did not compete. Mentors do not force events and give their pupils time for a full rehabilitation. I really hope that this will work and we will see them at the competitions this season, but for now we wish these talented skaters good health and good luck in all their endeavors.