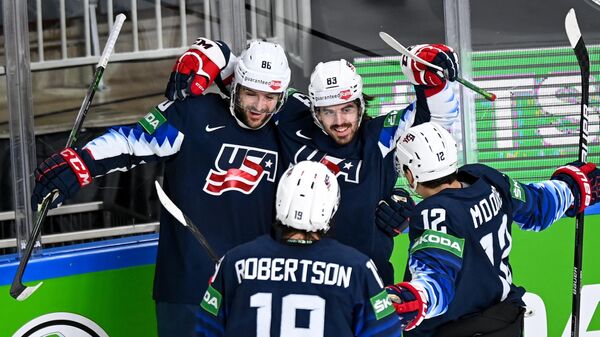 The US team won the opening game at the World Ice Hockey Championship against the team of Latvia
MOSCOW, May 13 – The US team defeated the Latvian team in the opening match at the Ice Hockey World Championship.
Group B meeting in Tampere ended with the score 4:1 (3:0, 1:0, 0:1) in favor of the Americans. Riley Barber (8th minute), Seth Jones (11), Thomas Bordelot (12) and Sam Lafferty (21) scored among the winners. Andris Jerins (42) scored for the Latvian national team.
In the Group A match, the Slovakian team beat the French hockey players in Helsinki – 4:2 (1:0, 2:2, 1:0). The Slovak team scored Pavol Regenda, Tomas Tatar and Samuel Takacs, who scored twice. The losers have scored goals from Anthony Resch and Jordan Perret.
The World Championship in Finland will last until May 29.
The national teams of Russia and Belarus miss the World Cup due to the sanctions of the International Ice Hockey Federation. The place of the Russian team at the tournament in Finland was taken by the French team, and the Belarusians were replaced by the Austrians.
.