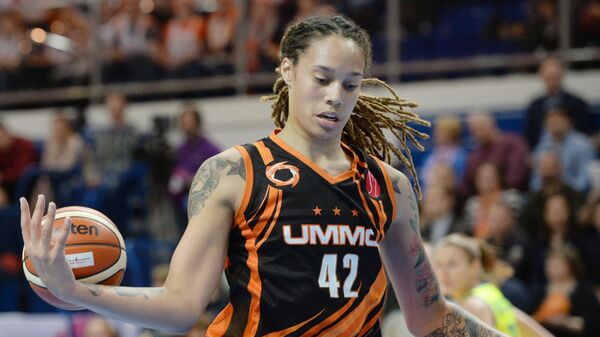 The wife of basketball player arrested in Russia for drugs Greiner does not trust US authorities
MOSCOW, June 21 – The wife of Brittney Griner, an American basketball player who was arrested in Russia, Sherrell Griner has criticized the US government, saying she no longer trusts him.
On Saturday, Sherell Greiner tried to reach his wife for the first time since getting approval from the Russian government. The call was planned two weeks in advance, but it did not take place, because on Saturday the right phone at the embassy did not have an employee who could connect the basketball player and her wife. Sherell's lawyers revealed on Monday that Brittney also tried to call 11 times over the course of several hours. Later, the US government apologized for the mistake and said that calls from prisoners are usually processed from Monday to Friday.
"I find this unacceptable, I don't have confidence in our government right now. If I can't trust you to make an after hours call on Saturday, how can I be sure you're actually negotiating to bring my wife home? Because it's a much bigger request than just a call on Saturday," Sherrell Griner told the Associated Press.
"It was a very important moment. I had to hear her in real time for the first time (since the moment of her arrest) and really know if she was okay or was seconds away from ceasing to exist," the basketball player's wife added.
In February, Brittney Griner, who arrived on a flight from New York, was detained at Sheremetyevo Airport. Inspection of hand luggage revealed that the American woman had "vapes" with a liquid with a specific smell. The examination established that the liquid is a drug-containing "hash oil". A criminal case was initiated on the smuggling of narcotic drugs. The sanction of the article provides for from 5 to 10 years in prison.
Greiner is one of the most titled basketball players in the world. She was a two-time Olympian and a two-time world champion with Team USA, and the 2014 Women's National Basketball Association champion with Phoenix.
.