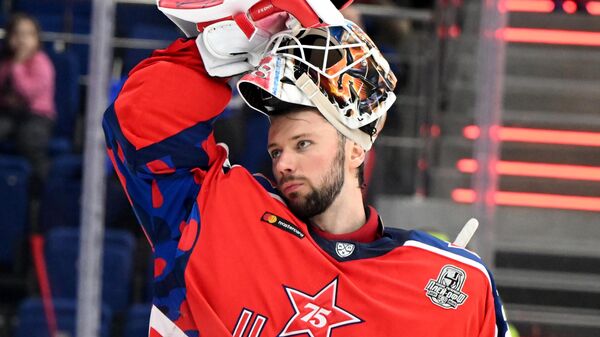 They wanted to send Fedotov to military service in Pushkino
St. Petersburg, July 2 – Hockey player Ivan Fedotov, who was detained in St. Petersburg the day before, underwent a medical examination and was wanted to be sent to serve in a military unit in Pushkino, his lawyer Alexei Ponomarev said.
On Friday, the media reported that the hockey player was detained in St. Petersburg by the military enlistment office. Earlier, the source said that the goalkeeper faces up to two years in prison under Art. 328 of the Criminal Code of the Russian Federation – for evading conscription for military service. On the eve of Fedotov, he became ill at the military registration and enlistment office, after which he was hospitalized.
"After he was detained, he ended up at the city recruiting station in St. Petersburg, which for some reason concealed information about this until the last minute. A medical commission was held, while Fedotov offered to provide medical documents, he has problems with the spine and feet since childhood. All his complaints were ignored," Ponomarev said.
The lawyer noted that in connection with this, a complaint was filed with the Leninsky District Court of St. Petersburg.
"In a complaint to the district court, we ask that the decision of the military registration and enlistment office to call Fedotov for service be illegal and cancel it," the lawyer said.
According to Ponomarev, the defense team has not yet seen the decision to call up, but there is a connection with Fedotov and he reports what happened.
"He was told that's all – he is going to a military unit. In my opinion, they wanted to send him to Pushkino," the agency's interlocutor added.
Fedotov is 25 years old. As part of CSKA, the goalkeeper won the Gagarin Cup at the end of the 2021/22 season. He then signed with the NHL's Philadelphia Flyers, who selected him 188th overall in the 2015 NHL Entry Draft. The goalkeeper stated that the move to the United States is scheduled for July.
.