The Pogmentary, a documentary film released on Amazon Prime on Friday, tells the story of Paul Pogba: his childhood, first fame, injuries, searches, and also his relationship with Manchester United. The publication is scheduled for June 17 for a reason: at the end of the month, the striker's contract with the club ends, after which he will become a free agent. Perhaps it is in the film that he will tell where he will continue his career. Or perhaps this is such a publicity stunt to find a club.
"My name is Paul Pogba," the player says in the trailer. – I play for Manchester United, one of the best clubs on the planet. A few years ago I won the World Cup with France. I want to be elite. One of the best. Today is a turning point in my career. I have important decisions to make that will determine my future, and I have no room for error. I was born ready. And ready. Fell. Rise again. Fight. And win.
The Athletic and L'equipe have received exclusive access to a limited edition of the documentary. There was an interesting piece – Pogba's conversation with his now deceased agent Mino Raiola about United. In fact, the filmmakers revealed the details of the negotiations – something that usually remains a mystery.
Paul, you are in a very specific situation. You can not even imagine. You have no idea," Raiola tells her client.
– Did Manchester United make a second offer? Pogba asks.
– Yes. They really want you to stay. But I don't think the proposal reflects that. I told them, "If you want him to stay, you need to make another offer." I will let them know that if they really want you to stay, if they want to build a project around you, then this time they should act differently and put money on the table.
– They're bluffing. How can you tell a player that you really need him and not offer him anything? I have never seen such a thing.
Paul Pogba in the French national team
Photo: Getty Images
With Raiola there is another passage. "What is best for you? What is best for your family, for your career? Which is better economically? What is best for your brand? the agent asks Pogba. – We must try to make you feel as good as in the French team. You are different from them. You understand? You are the other Pogba at Manchester United. This not normal. In the French national team, you are the real Pogba, the Pogba of Juventus, the Pogba everyone loves. Something is bothering you in Manchester."
In one of the penultimate scenes, Pogba says that his goal is to show that Manchester United made a mistake by delaying the offer of a new contract. "And to show other clubs that United made a mistake by not offering me a contract," he adds.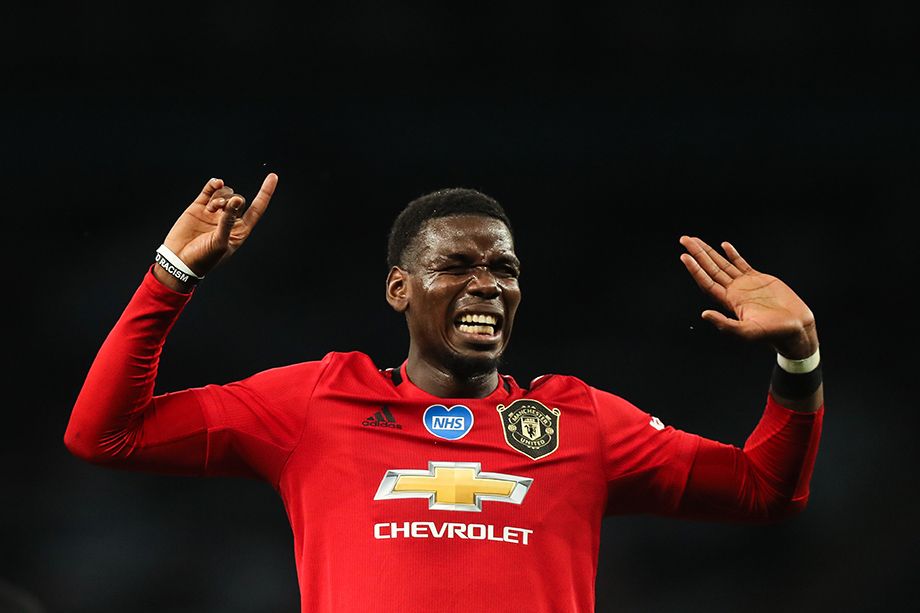 Paul Pogba at Manchester United
Photo: Getty Images
But, according to The Athletic, Manchester United did make Pogba an offer. Even two, and both of them were more than the current deal, under which the player receives £290,000 a week. The player, however, denies this.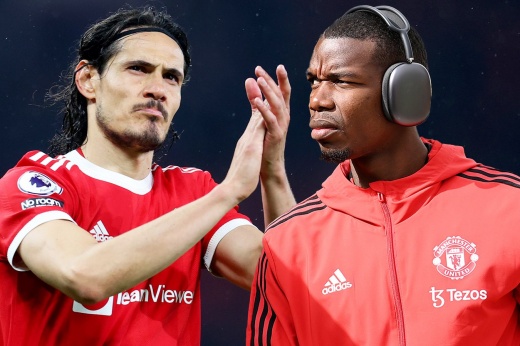 How much wages Manchester United will lose in one fell swoop. The numbers are impressive!
At another point in the film, Raiola dismisses the possibility of Pogba returning to Juventus. "No, no," he says. Juventus can no longer afford you. I'm here. I also meet with PSG and have already had two meetings with Barça. The market is like the sea: up, down, up, down."
But Barcelona's financial problems prevented the club from continuing negotiations for Pogba's move, and PSG also backed down when Kylian Mbappe remained in the team. And now the only serious option where Paul can go is Juventus. According to La Gazzetta dello Sport, Pogba has already agreed on the terms of the contract – € 8 million per year net and € 2 million in bonuses. A unique situation: in 2012, Juve took a footballer for free, and then sold him to Manchester United for € 105 million; now the club returns the Frenchman and again pays nothing for him.
Pogba says in the film that it was Juventus who taught him how to be a star. And now he is as close as possible to returning to the club, where he felt super talented and great. True, he hardly leaves England in such a status.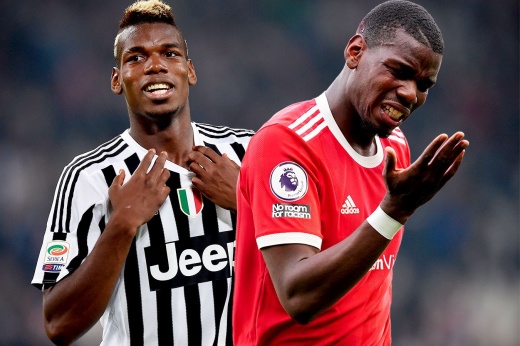 "Outstanding Deal". Juventus is doing a super transfer with huge profit. Again