Florentino Perez gave a detailed interview to the Spanish TV program El Chiringuito: he answered questions about Kylian Mbappe, did not shy away from talking about the Super League and Eric Haaland, and also hit UEFA.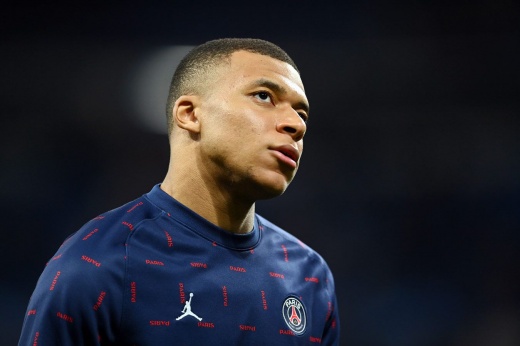 A huge betrayal. How Kylian Mbappe cynically planted a pig on Real Madrid
Mbappe now and during the negotiations are two different people. Even his mother was upset when she learned about the decision to stay in Paris!
"He dreamed of playing at Real Madrid. We wanted to sign him last August, but PSG didn't let him go. He kept saying that he wanted to play in Madrid and in 15 days the situation changed dramatically," said Perez. According to him, Mbappe was under pressure from two sides: on the one hand, there was political pressure, on the other, economic. He felt trapped and was forced to refuse, because he realized that this would be the easiest in this story.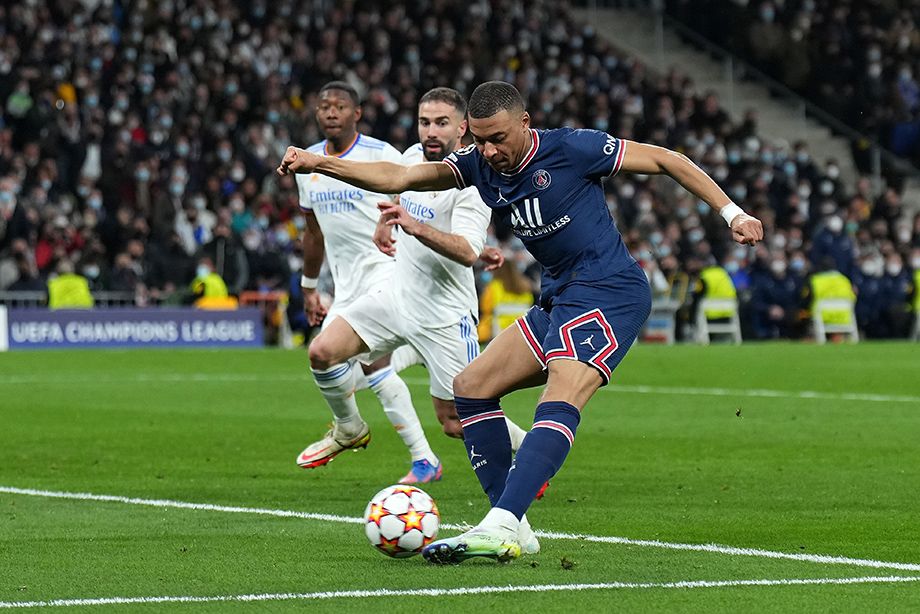 Kylian Mbappe
Photo: Angel Martinez/Getty Images
"We were told that he had changed," Perez added. "If that's the case, you don't need to turn around. He did not want to organize a sponsorship action with us, and this shocked me. Football is a collective sport, there are no special ones here. PSG offered him to become not only the leader of the team, but also a place in management. It was at that moment that we realized that this was not the Mbappe we wanted to sign. This is another person who betrayed his dream.
"He's very young," Perez continued. – We are all subject to pressure, but if the president of the country (Emmanuel Macron) calls the child, of course, this will affect him. But that doesn't make any sense! The president wants the player to do well, but he can do well on any team. Zidane came to Madrid, Benzema has become a big player here. I don't know why it happened."
Then Perez emphasized once again: Mbappe has changed. "They offered him more, they put pressure on him, and now he is a different player," the Real Madrid president continued to insist. "In France, in Qatar, they offer players things that drive them crazy: they offer influence on sports aspects that are completely disproportionate to the player's figure. There is no one in Madrid who stands above the club. Mbappe is a great football player, he can win more than others, but football is a team sport. We have values ​​and principles that we cannot change. I really like Kilian and he made an attempt, but the pressure that was put on him made him change everything. It's not easy. I think his mom wanted him to go to Real Madrid because that was his childhood dream. I was told that she was sad."
It was impossible to sign a preliminary contract. It would create even more hype
Perez, in principle, responded exemplarily to the disruption of the transition. He spoke about the possible conclusion of a preliminary contract with the striker. To sign a preliminary agreement, it was necessary to notify the club that you were entering into negotiations with the player, and this would have created an even more turbulent situation around him. PSG would, according to Pérez, want to make the negotiations public, which would add even more pressure on the player, which was already difficult to deal with. "The Mbappe who wanted to come to us is no longer the same," Perez repeated again. – And if so, then I would prefer that he stay at PSG. I want someone who had a dream."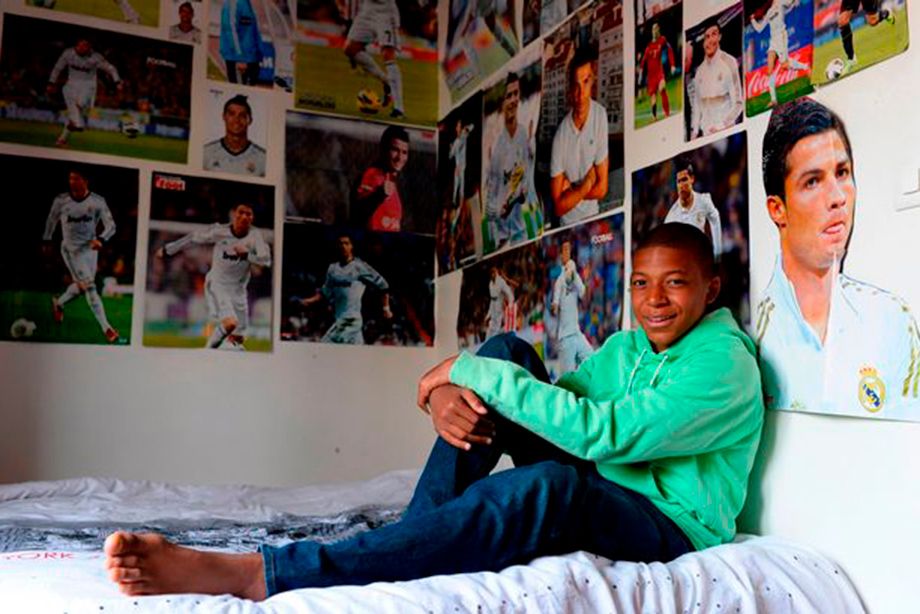 Kylian Mbappe supported Real Madrid as a child
Photo: from the personal archive of Kylian Mbappé
Perez was asked if Mbappe could still move to Real Madrid in three years. The President responded with a saying that literally translates as "in a hundred years everyone will be bald", but in reality it means that we must live for today. And he added: "The Mbappe who does not want to participate in advertising with his team is not my Mbappe. I do not need it".
Perez realized that Mbappe is not the same when he sent him an SMS with a refusal
It was an answer to the question of how Kilian communicated his decision. "He sent me a message, I answered him. I already realized then that this is not the Mbappe I wanted. I repeat, no player in the history of Real Madrid was higher than the rest. And we're not going to put our team at risk."
Other transfers: No need for Haaland, no transfer targets
Haaland was not taken because the team already has "the nine best strikers in the world."
"We were not going to take him, why? For him to sit on the bench? Perez asked. "I don't know what will happen in two years. Now we have an interest to form a new team using the youth that we have and some newcomers. "Great players don't sell or cost a lot of money. We have Vinicius, Rodrigo, Valverde, Militao… Problems with the renewal of Vinicius? He always says he never leaves Madrid. Nobody wants to sell it. I think in the future he will receive the Golden Ball. Like Benzema this year!"
According to the president of Real Madrid, the club has stopped work on the transfer market for the time being. "For now, we don't have any more goals," Perez explained. – In July and August it will be necessary to see who will leave. If suddenly Benzema gets sick, he should have a replacement. But not for Karim to sit on the bench, but in case he suddenly becomes unwell.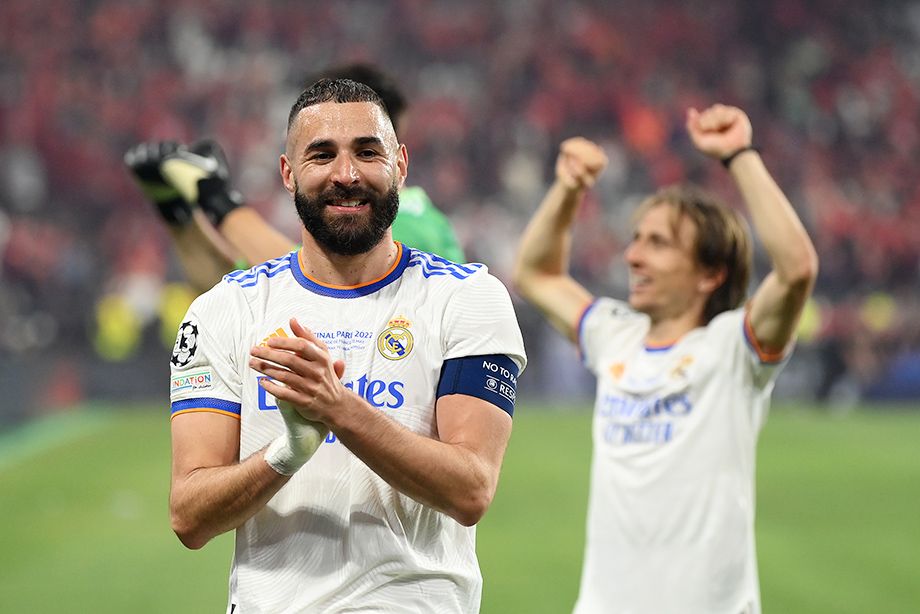 Karim Benzema
Photo: David Ramos/Getty Images
Separately, he said about Hazard: they say that he was very unlucky that he received this unfortunate injury, which still worries him. "But we have to believe in him," Perez concluded.
And about Lewandowski: "He is not a free player, but I think he is very good."
The Super League is alive. And UEFA failed to organize the Champions League final
You could have already forgotten about this project, but in vain: Perez says that the idea is alive. The case is now in the court of Luxembourg, which must decide whether UEFA is a monopoly and whether it violates "one of the pillars of the European community – competition law." "We believe that we have the right to organize competitions among ourselves in Europe," Perez added. The president of Real Madrid went further through UEFA: he accused him of the failed organization of the final, and also of bias in choosing the place of the final during the transfer.
"The decision to move the venue was made before the second leg, that is, after PSG beat Real Madrid 1-0. Some people hoped to win at the Bernabeu and reach the final," he said indignantly. – This shouldn't happen! We ask UEFA: what criteria were taken into account when changing the venue? Why couldn't the French government protect us all? Fans suffered from robbers, were subjected to violence. They asked us for forgiveness. Why was Paris chosen, if everyone knew that there were security problems? Some had to spend the night in the hospital. Tell us why you chose Paris."