But Dziuba can really break into Serbia! Nothing keeps him in the RPL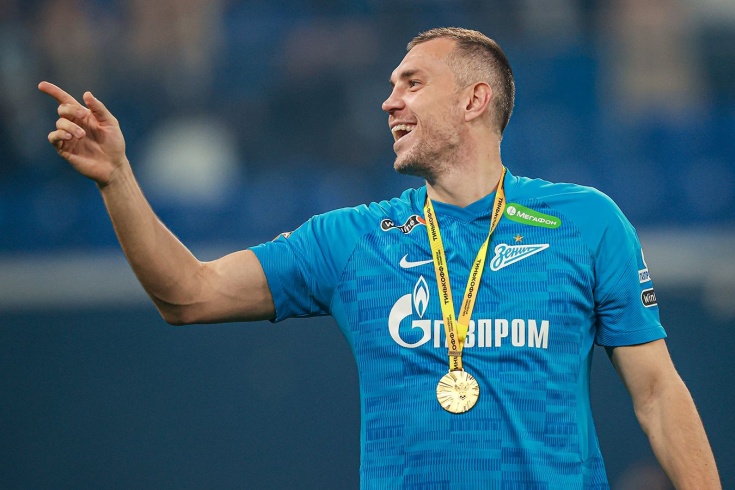 Everything is already won, why not arrange an experiment?
We will immediately indicate: I do not believe that Artyom Dzyuba will suddenly rush to Serbia. And what is happening now is a beautiful performance. It often happens when a highly paid player is offered to re-subscribe on modest terms. A football player immediately begins to be interested in Serbia, Brazil, England – any country in the world. All this is just part of the negotiation campaign: the club wants to bring down the salary as much as possible, and the player's side wants to raise it.
Plus, a month ago, Dzyuba definitely didn't want to change Zenit to another club: he came out at the start, helped and definitely deserved to stay. But what could happen during this time?
The most important thing is that Artyom probably did not play enough for the automatic extension of the contract. In 2020, he signed an agreement under the 2 + 1 scheme. And to stay until 2023, it was necessary to spend 70 percent of the time in all matches. He didn't succeed. This means that the very option that probably meant a good salary is not activated. Now, as far as I understand, Zenit wants to conclude a new contract with the 33-year-old striker. Probably for two years, but with a big pay cut. Of course, Dzyuba does not like this. And it is logical that he is unhappy.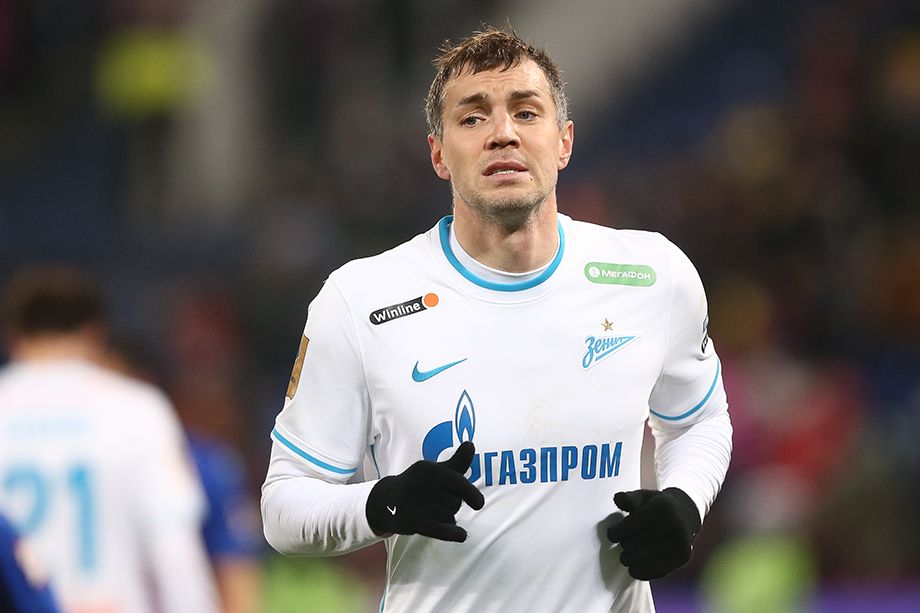 Artyom Dzyuba
Photo: Edgar Breshchanov, "Championship"
What do we know about Serbia? The Red Star management really wants to take Dziuba. And give him not only the maximum salary, but also the role of a leader. Club CEO Zvezdan Terzic is described as a very active person who will definitely not be a third party in the negotiation process. And if he expressed his interest, it means that negotiations are already underway at a serious level.
What could be Dziuba's motivation? In elementary fatigue from the RPL. Here he spent his entire career and visited a variety of situations: he went from hatred in Spartak to adoration of the whole country, from Tom and Arsenal to four league titles. And all as an important player. Emotionally it's exhausting. Especially when you stop getting enough, everyone knows how important it is for Artyom to be a leader, how he needs to feel his importance. This is no longer the case with Zenith. And the saddest part is that it will never happen again.
There are almost no ambitious teams in the RPL that would take him. Perhaps Sochi, but they are not ready to serve expensive contracts there. Therefore, the option with Serbia is acquiring seriousness: there is a likely Champions League, the role of a leader, emotions and a point in a career about playing in Europe. Yes, not in the strongest championship, but a change of scenery is often beneficial. For the Serbs, this signing will certainly be a historic event. They still look at the RPL as a big brother. And Dziuba is a real star for them.
I do not believe in this transition, but if it takes place, then great respect to Artyom. Breaking into another country at sunset is a very strong step.