It seems that Artyom Dzyuba will indeed leave Russia. The striker's contract with Zenit has expired, no information about the new team in the RPL has appeared, and now it's no secret to anyone that three Turkish clubs are interested in him at once. But this saga has one interesting detail: according to our information, Dziuba is moving without agents and is looking for a new team on his own. How did it happen? To do this, you need to go through the career of Artyom.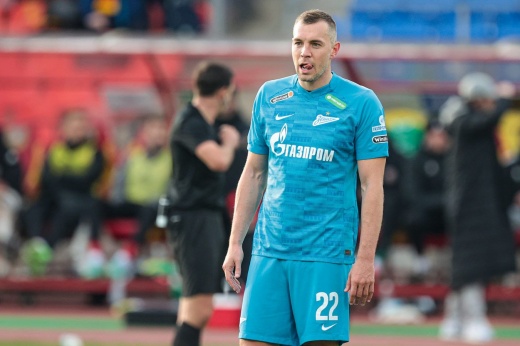 Three Turkish clubs claim Dzyuba at once! What you need to know about it
In 2018, Dzyuba could go to England. It did not grow together, and Artyom was offended
Dziuba had a good chance to go to Europe after the 2018 home World Cup, where he dragged and helped the Russian team reach the quarterfinals. Then the agent Alan Aguzarov (aka lawyer Stanislav Cherchesov) and Nikolai Grammatikov (founder of the trade union of football players and coaches of Russia) were engaged in the departure of the striker. They worked on a transfer to Everton, Newcastle and West Ham, and Dzyuba was closest to London. However, the choice of the club in the end fell not on Artyom, but on Lucas Perez.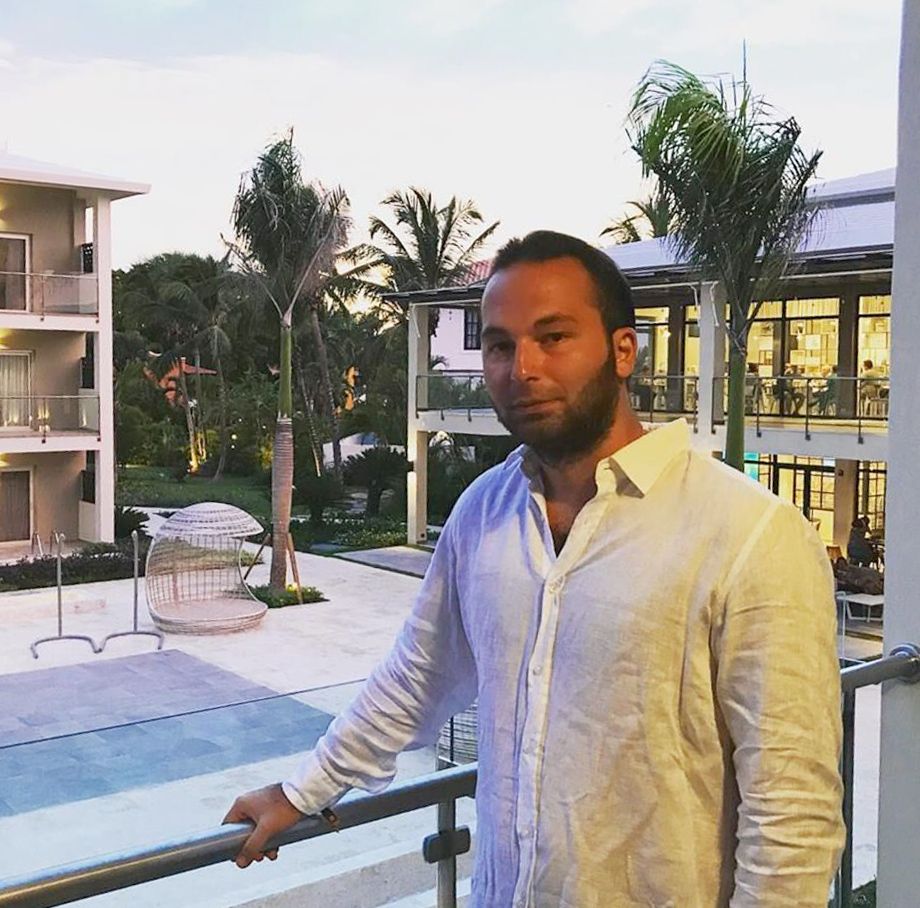 Alan Aguzarov
Photo: From the personal archive of Alan Aguzarov
For Dziuba, the disruption of the deal turned out to be an unpleasant surprise, and he was offended by the agents. Artyom openly criticized those who, in his opinion, were to blame for everything.

Artyom Dzyuba
former striker of Zenit
"I could go to England, but agents threw me. I realized that Russian agents are not quite respectable people. So I stay at Zenit: I had a conversation with the management and Sergei Bogdanovich (Semak. – Approx. "Championship").
In December 2018, Dziuba gave an interview to SE and spoke in more detail about the failed transition. And the agents got it from him again. Here is the quote:
– One person came out to me – I will not name his last name. Zingarevich? No, he was there as one of those who could help in some way. But it also turned out to be just words, not supported by anything. After that, I am sure that there are no good agents in Russia who can really help you do something in Europe. On the Russian market, they can still decide, but on the European market, there is no chance.
I gave authorization for Everton, West Ham and Newcastle. West Ham really wanted to, talked about this with Semak, with Dyukov, they heard me that I want to try my hand. For his part, he did everything possible and waited, practically sat on his suitcases, even warned that I would move out of the apartment. But when the X-day came, the people who were doing this and saying that everything was in order, simply disappeared, disappeared.
Dzyuba fired at agent Artyomov. And agent Safonov admitted that it was not easy with him
History from 2019. Agent Oleg Artyomov then stated that Dziuba had stopped working with him after the 2018 World Cup:
– Dziuba left me after the World Cup. Although I had an offer for him from China. They offered a salary of € 7 million. Moreover, he made a statement – the Chinese were offended by him. Dzyuba not only left me – he left many.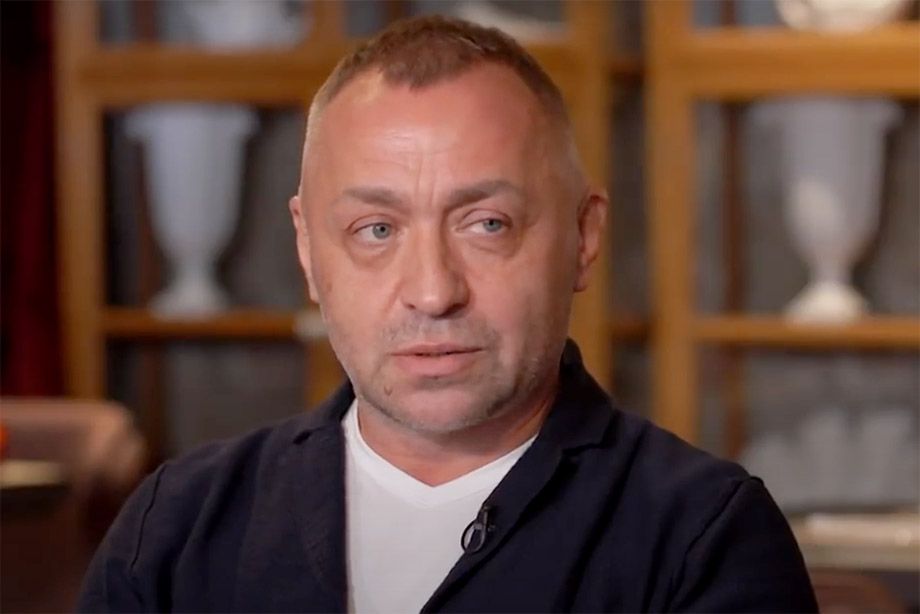 Oleg Artyomov
Photo: matchtv.ru
Dziuba did not just react. He stated that he had never worked with Artyomov. Here is his powerful speech for Match TV:
"To be honest, I am surprised and amazed at how shameless people have to be to say such things. Firstly, I have never officially collaborated with this agent and his associates. Secondly, unofficial contacts did not stop after the World Cup. This happened when I started having problems continuing my career at Zenit in the winter of 2017-2018. Then many in football, including these agents, turned their backs on me. They also immediately offered another player to Zenit in my place.
Unfortunately, in Russia it often happens with agents. When everything is fine with you and you are in favor, they help you in every possible way. On everything ready. And when problems disappear instantly. Ask any footballer about it. Tubes stop taking and so on. This happened in my case as well. After that, he stopped talking to them.
It should be so that the agent is your senior comrade, so that he defends and pursues your interests in any situation. Always and Forever. Therefore, in this case, hearing the words of Comrade Artyomov is rather strange. He says, but I'm ashamed. I don't know where this fictional world came from, in which Comrade Artyomov worked with me.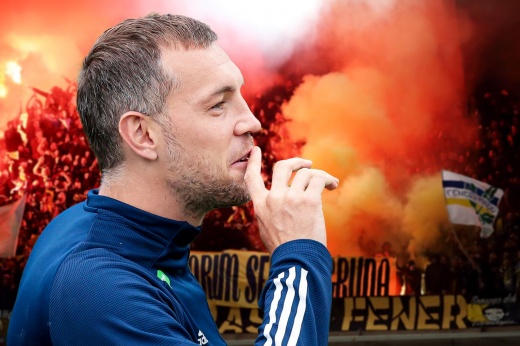 "If you say something wrong, problems will begin." What awaits Dziuba in the Turkish Championship
But who exactly worked with Dziuba directly is Alexei Safonov. All in the same 2019, he admitted that Artyom was a difficult client:
– I was Dzyuba's agent for four or five years. Why did they break up? The contract ended, they did not renew. Is he a difficult client? Yes, difficult. A father decides a lot. At one time, such a situation developed that Dziuba wanted to play in Spartak. I think that relations with Askhabadze and Karpin did not work out, they squeezed him out of there. Considering that I had normal contacts with Karpin, I fell between two fires.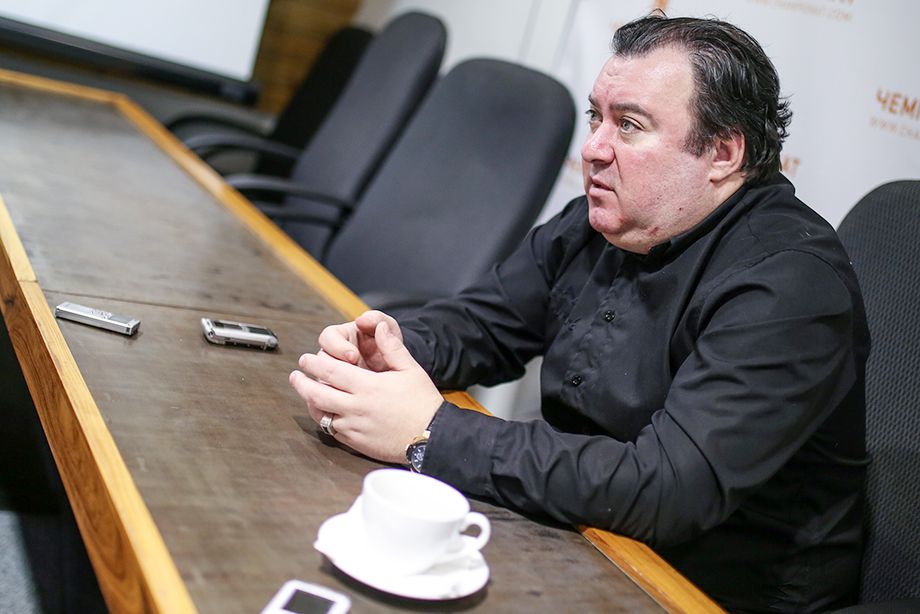 Alexey Safonov
Photo: Denis Tyrin, Championship
Conflict with Tkachenko. Dziuba charged one of the main agents of Russia
A couple of years ago, Dziuba had a protracted skirmish with Vasily Utkin. The blogger teased the football player, and he waited for the moment to answer. And when that moment came, he hooked Herman Tkachenko.
The agent came under distribution because he is on good terms with Utkin. Here is what Dzyuba issued:
– Tkachenko is the world champion among hypocrites. It's amazing how people like Kerimov trust duplicitous people like Tkachenko. He has an amazing speech, it's true. In the face, he will smile, kiss, and then he will be the first to stick a knife in the back. Utkin exposes something, then Smolov likes it, sports sites begin to discuss. Well, that's funny. He thinks he is smarter than others.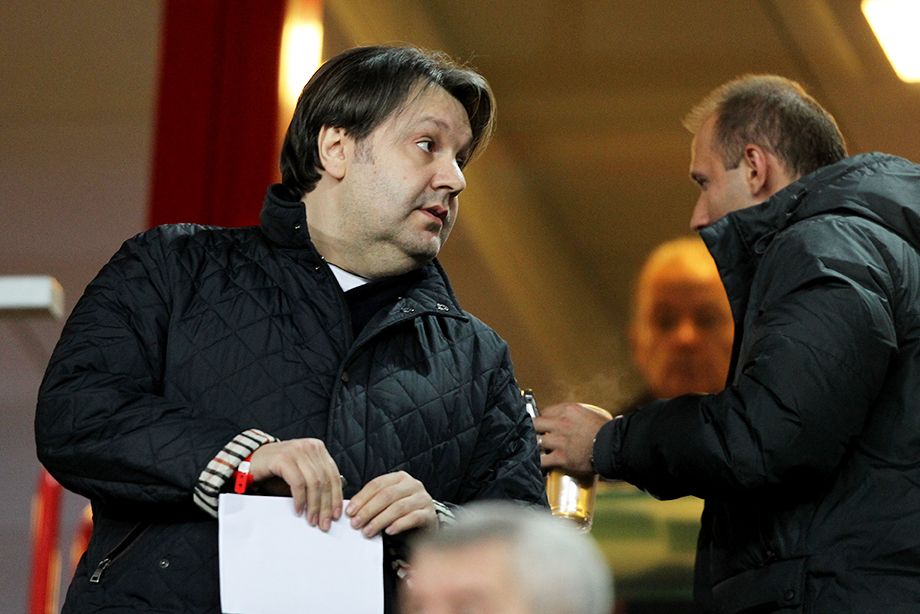 German Tkachenko
Photo: Alexander Mysyakin, Championship
Of course, Tkachenko did not stand aside.

German Tkachenko
football agent
"I won't answer Dzyuba, he has an amnesty for the World Cup. He brought joy to all of us then, let him carry all sorts of nonsense now.
And after a while Tkachenko added. In the summer of 2020, Dziuba could have ended up at Tottenham, but he did not work with Jose Mourinho. In 2021, the agent shared the details:
I spoke with Jose. They were looking for a replacement for Kane. As Jose told me: "I need a bench-option for Kane". They were looking for such a player. Therefore, when no one could be taken, he was told: "Take Dziuba." Jose agreed, but in the end did not take. Therefore, all the talk… There is no absolute demand for Russian players right now. This must be done. Because in fact these are sweet options for foreign clubs.
Now, after all the conflicts, Dziuba is moving to Turkey without intermediaries. Whether this is good or bad, we will find out soon. Not before the transition takes place.