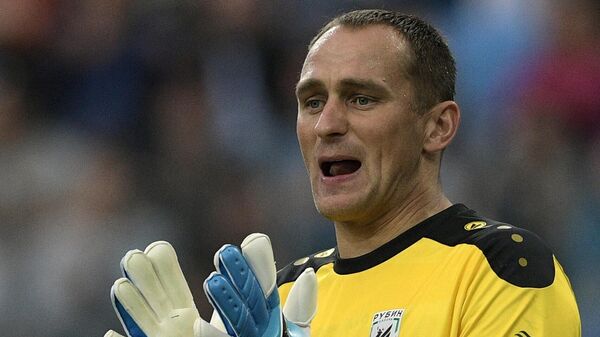 Two-time Russian football champion Ryzhikov joined the coaching staff of Akhmat
MOSCOW, June 16 – Sergei Ryzhikov, two-time champion of Russia with Rubin Kazan, has joined the coaching staff of Akhmat Grozny, according to the official Telegram channel of the football club.
Ryzhikov ended his playing career in 2021. Since April 2021, he has been working as a head coach at the Odintsovo club Krasava. Two months later, Ryzhikov left the team along with his coaching staff, who were fired due to a violation of the regime.
"We invited Sergei Ryzhikov to the coaching staff, this is not a goalkeeping coach. Ramzan Tsutsulaev continues his work. Ryzhikov wants to become the head coach of the team in the future, we talked with him on this topic. The main aspects of his work are the interaction between goalkeepers and the defensive line , the clarity of the team's actions in defense, plus individual work and instilling the spirit of the winners in the players," said the head coach of Akhmat Andrey Talalaev.
In December, Akhmat left the Ivorian coach Yaya Toure. Last season the Grozny club finished seventh in the Russian Championship.
.