"A samurai has no purpose. There is only one way."
On July 19, 2022, the incredible sports path of the main samurai in figure skating, two-time Olympic champion and true legend Yuzuru Hanyu came to an end. The 27-year-old Japanese figure skater spent 12 seasons at the senior level and won every possible title and gold medal. However, his most valuable reward is the boundless love of people around the world. For many fans, Yuzuru is an unsurpassed ideal and a living deity on the ice. His skating was a perfect combination of sport and art. To see at least once the performance of this athlete with my own eyes is an incredible success.
Hanyu had no problem with motivation. Throughout his long career, he found something to strive for and did not stop developing. His cherished dream of the last few years in big sport was the quadruple axel. A jump that no one has landed in competition so far.
Unfortunately, this dream went hand in hand with numerous injuries, which, it seems, eventually forced Yuzuru to end his career.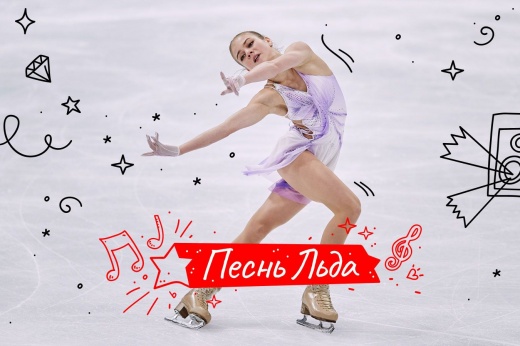 "Flying stools" on ice is ugly." Why do skaters dance?
We won't say goodbye
In early July, Yuzuru Hanyu gave a very impressive hope that he would perform next season. The fans made this conclusion after a new record of the figure skater appeared on the website of the Japan Figure Skating Federation in the "season 2022/2023" section.
"Thank you for your continued support. I will do my best to achieve even greater heights this season as well," Hanyu said.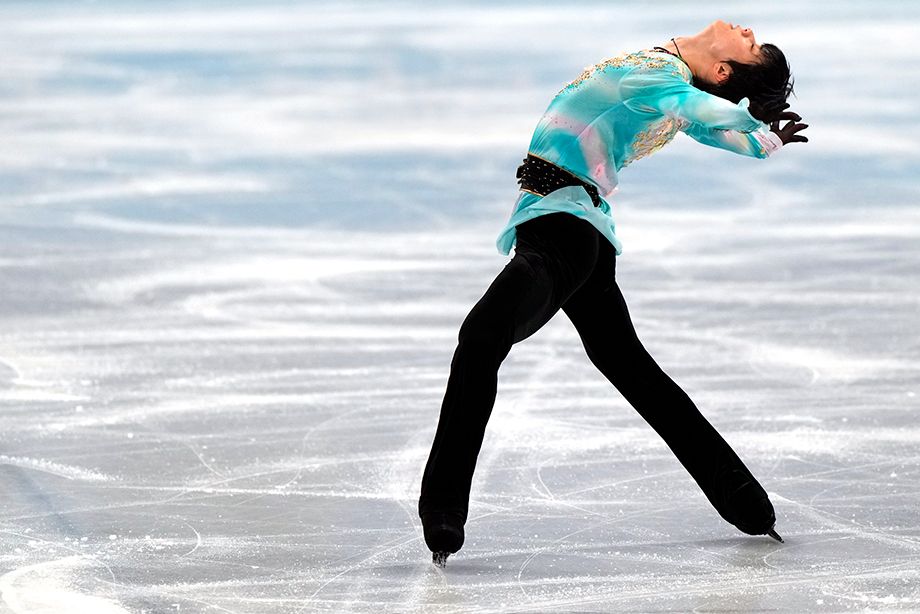 Yuzuru Hanyu
Photo: RIA Novosti
The fans breathed a sigh of relief and looked forward to the next appearance of the king at the starts. With new or old programs, it doesn't matter. If only Yuzuru would ride.
But it was too early to rejoice at the continuation of the career of the legendary athlete. On July 19, Hanyu announced at a press conference in Tokyo that he had completed his competitive path and wanted to create his own ice show.
For sports, this is a huge irreparable loss. But there is no need to make a tragedy out of this. Still, Yuzuru does not say goodbye to figure skating, just now he will focus on his creative component. He will embody art on ice and continue to delight fans with masterful skating and soulful images.
Yes, he will be madly missed in tournaments. This is the end of a beautiful and glorious era. But the ending is very light and correct. Yuzuru did more than he could.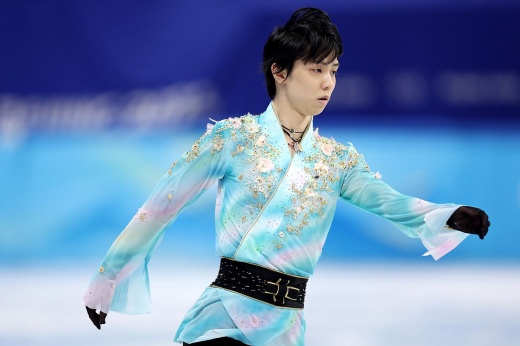 "The last step on the road to success is suffering." The greatness of Hanyu through three Olympics
Grateful for victories and defeats
Yuzuru Hanyu won the gold of the Olympic Games for the first time back in 2014 in Sochi. In the same season, he became the world champion and the winner of the Grand Prix Final, and won the Japanese Championship for the second time. However, the skater was in no hurry to end his career on such a high note. At first it seemed that he was driven by the desire to take the title of champion of the Four Continents – the only main start in which he became the second, not the first.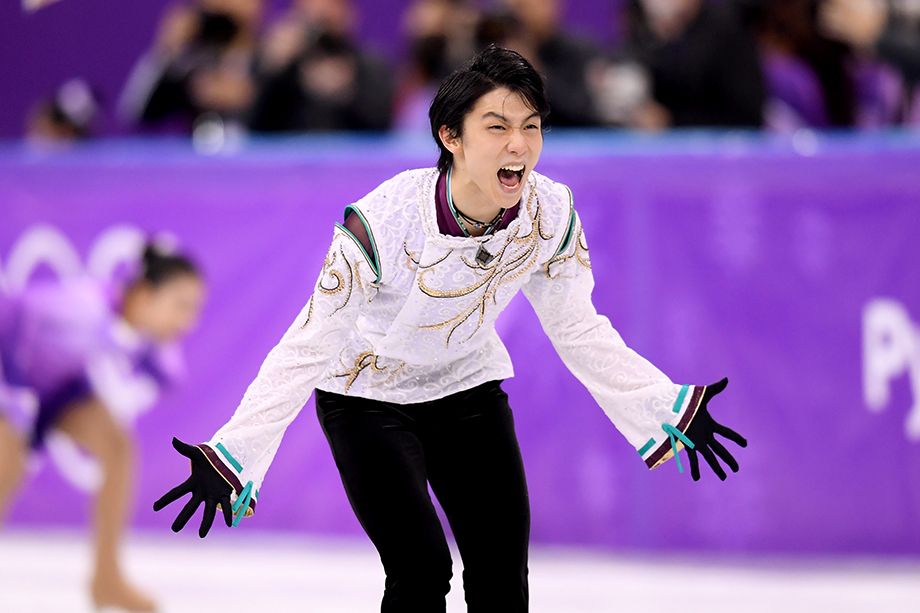 Yuzuru Hanyu
Photo: Harry How/Getty Images
But if this were the only motivation to compete, Hanyu would have retired from the sport in 2020, when the long-awaited gold finally joined the rest of his many medals. In addition, if he participated in this championship more often, then perhaps he would have won it earlier. But Yuzuru did not try to participate in every tournament. He loved to win, but winning didn't define him. Hanyu's career has been full of ups and downs, but the latter never stopped him. He appreciated the moments of pain and sadness along the way no less than the moments of happiness and triumph. That is why he is a two-time Olympic champion. He knew how to rise from the ashes. It is worthy to accept defeat, respectfully treat opponents and spectators. And also – to the music and the ice itself.
And even if the last third Olympics did not bring him a medal, he has nothing to regret. He is already the first single skater in history to collect the Grand Slam: all titles in adult and junior tournaments.
Of course, it's a pity that Hanyu's dream of a quadruple axel will be fulfilled by someone else. But he started. And no one can take that away from him.
"I do not regret anything"
Yuzuru went to the Beijing Games with an injury. He did it for the fans who were waiting for him to perform, and he didn't want to disappoint them. But he also went to the third Games to demonstrate the long and hard work on the quadruple Axel.
If he focused on proven safe content in the free program, it is likely that he would have won an Olympic award and smiled from a pedestal, holding Bin Dun Dun in his hands. But he went to meet his dream and jumped the quad-axel. Hanyu fell, but in the protocols his jump was counted as a quadruple. It was a personal victory for the skater.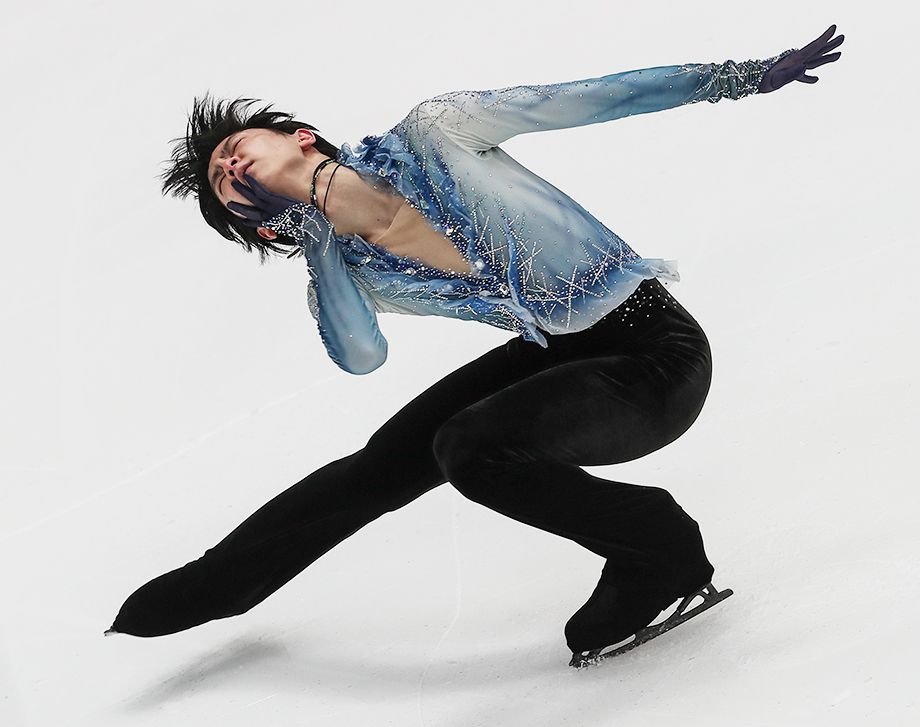 Yuzuru Hanyu
Photo: Alexander Safonov, "Championship"
"Until recently, I lived only one, no matter how old I am, inside I am nine years old. This nine-year-old boy dreamed of giving out a superaxel, and when the program ended, I realized that there were two of us – the nine-year-old boy was delighted, I felt his lightness, and I do not regret anything. Each jump needs to find an approach, and I found it, it was Yuzuru Hanyu's axel. I don't know what will move me further, but I'll honestly tell you that yes, I fell, not everything went smoothly, I could have performed better, but the day will come when I look back on this day and I will be completely delighted with that quadruple axel, which I got, "Khanyu said in an interview with TASS.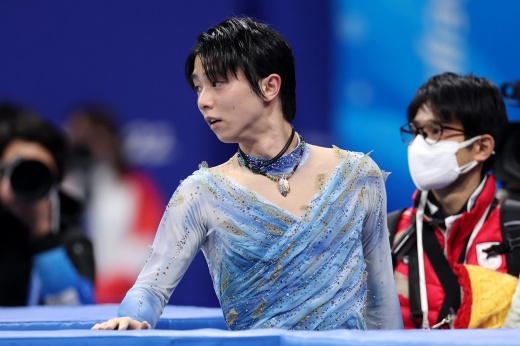 "Heart is breaking". Russian fans sob after the failure of the legendary Yuzuru Hanyu
End of an era in figure skating
Yuzuru can and should be proud of that quad axel right now. It was cool: one of the best moments of the Beijing Olympics. Historical.
And he can start a new chapter in his life with peace of mind: make an amazing ice show and go on a world tour with him.
There is no doubt that the show under Hanyu's leadership promises to be successful. He is so loved all over the world, and in Japan they are almost idolized. Not every skater has his portrait painted in the rice fields or a large-scale parade in his hometown.
Thanks to Yuzuru Hanyu for every start, every skate and the crazy happiness that he gave with them. He did everything he could. Even more. A great skater who closes an entire era and breaks hearts with it. After all, no matter how long his career is, I want it to never end.
But that doesn't happen. Every story has an end.