There were no such impudent gypsies even in the Big Jackpot. Fury wants 35 billion rubles for the fight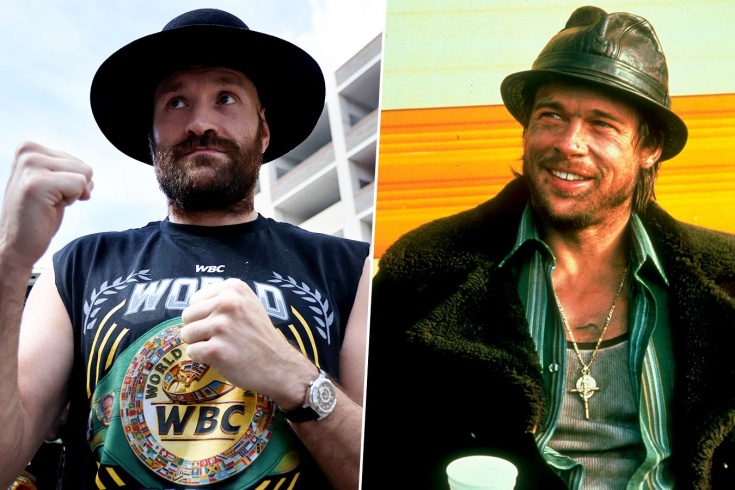 Is Tyson going to bring the boxing industry to its knees?
Tyson Fury remains the main boxing newsmaker, although the huge giant recently "completed" his career once again. Before leaving, the Gypsy King beautifully dealt with Dillian Whyte, sending the strong man to a bright knockout. And earned the biggest fee in his career: according to rough estimates, Fury received about £ 33 million – a very solid "severance pay".
Nevertheless, very soon Tyson began to flirt with the fans, transparently hinting at his possible return. A little later, journalistic insiders also appeared: it was reported that the technical giant was ready to meet the winner of Anthony Joshua's rematch – Oleksandr Usyk. But suddenly Fury came out with a statement that dramatically reduced the chances of seeing him in the ring again.
"Even the amount of 200 million pounds does not tempt me. This is about half of what I would like to receive for a return to the ring. Perhaps I will say that half a billion will suit me. And I'm not kidding. If you want me to resume my career, you will have to pay half a billion, "Fury was quoted as saying by talkSPORT.
Just for understanding: half a billion pounds is about 35 billion rubles at the current exchange rate. No one has ever received such money in boxing. Even the brilliant Floyd Mayweather, who holds most of the financial records, earned "only" $180 million in net fees for the fight with Manny Pacquiao. And the greatest Mike Tyson never received more than $33 million in a single fight.
Fury emphasized that he was not joking – he really needed half a billion. If he is serious, one can only marvel at his gigantic demands. Even the hero of Brad Pitt from the movie "Snatch", who deceived everyone for money, was not so brazen. By the way, Pitt played there just a nomadic paywie, exactly the same as the Gypsy King himself. And he fought no worse than Fury – adjusted for the artistry of the work.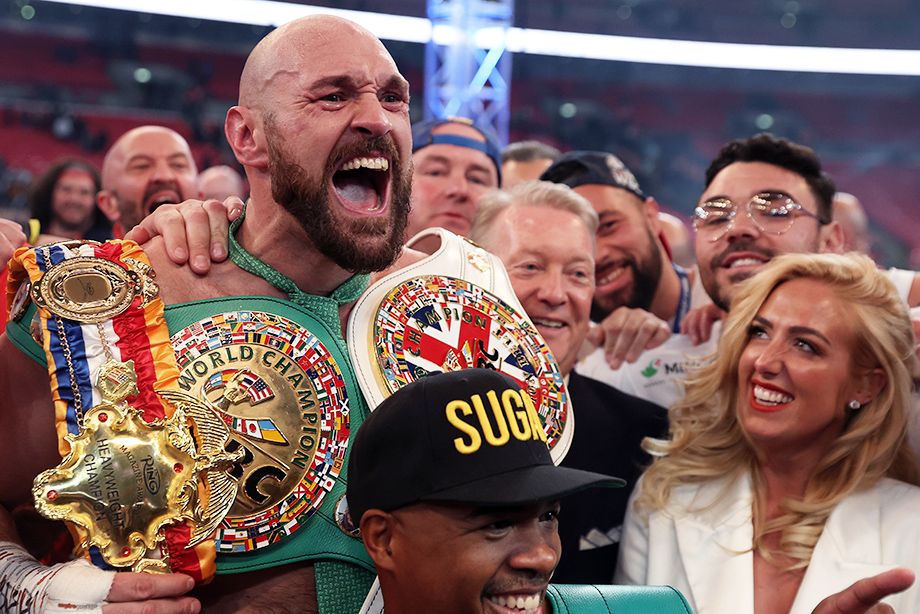 Tyson Fury with belts
Photo: Julian Finney/Getty Images
Only no one will pay Tyson that kind of money. Yes, he is the main star of modern boxing. And he knows how to create media noise better than anyone else. But modern boxing simply does not have that kind of money. If you pay Fury the required amount, the fight will immediately become unrealistically unprofitable. Even if you take Conor McGregor as rivals. Let's hope the Gypsy King moderates his appetites.