"I have double vision!" Chandler and the world react to the punch that knocked out Ferguson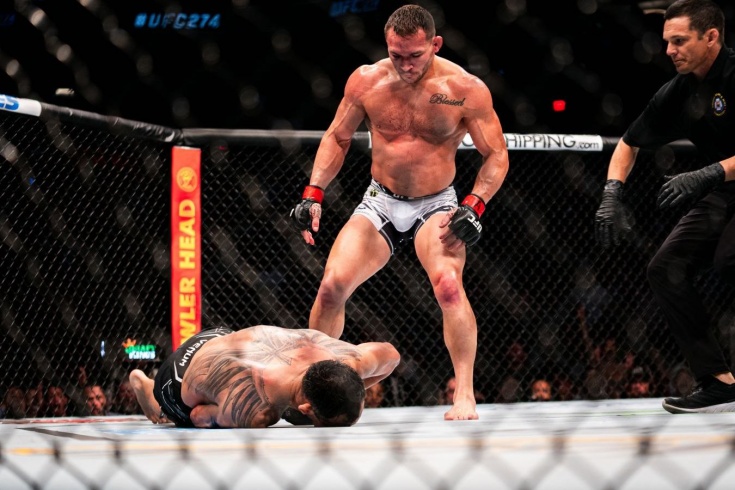 Immediately after the end of the fight, Iron challenged Conor McGregor. He already managed to answer that he was ready to fight Chandler.
In Phoenix (USA), at the Footprint Center stadium, the fight of the main card of UFC 274 took place, in which representatives of lightweight 36-year-old American Michael Chandler and his 38-year-old compatriot Tony Ferguson met. The fight ended with a spectacular knockout victory by Chandler in the first seconds of the second round. He sent his opponent into a deep knockout with a sharp kick to the head.
Curiously, the fight began with a minute of reconnaissance, which was interrupted by a counter left from El Kukuy, as a result of which Chandler flew into a knockdown, and Ferguson completely cleaned up the fight. But at the very beginning of the second round, Michael sent Ferguson into the deepest knockout with a football kick to the chin. This is the first defeat of Ferguson by a clean knockout in his career.
Some experts have already called Chandler's powerful punch one of the best knockouts of the year in the UFC. Michael's victory caused a great resonance in the fighting world, "Championship" collected the most interesting comments, including the opinion of Chandler himself about the fight.
"Conor, come back. I want to fight your best version."
"I didn't even train this kick much, it just turned out and that's it. I saw the entry for this punch, Tony is very long but keeps his hands a little to the side, so a low center punch was a must. We were getting fake takedowns and uppercuts, but I made some mistakes in the first round.
People who watch this fight at home won't understand what it's like when you lose the first round like I lost and go back into the fight. Tony Ferguson was himself today and he brought out the best in me.
My left eye? This is the first time I've been hit and I've had double vision! Phoenix! Is there even one fan in the world who doesn't want to watch my rematch with Charles Oliveira or Justin Gaethje?! And I have another name on my mind – Conor McGregor. Come back, I want to fight the best version of you at 170 pounds!" Chandler said a few minutes after the fight.
"Without a doubt, ready to fight this guy"
"Without a doubt, I would have fought him well. An amazing sight, and I also like the 170 lb option. I'm definitely ready to fight this guy at some point in my career. I see what happens after tonight. Congratulations on a solid victory, Michael, "Conor instantly responded on social networks to the challenge thrown by Chandler.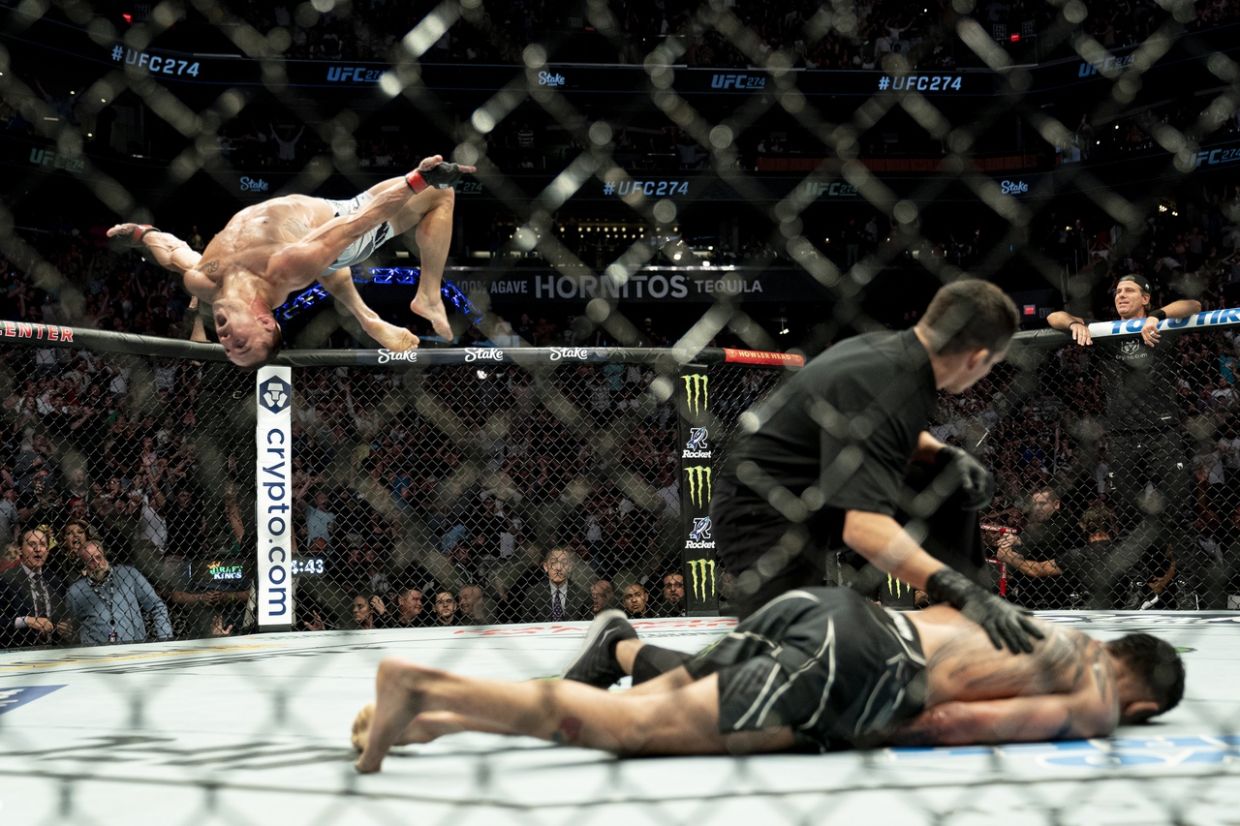 Chandler knocked out Ferguson
Photo: vk.com/ufc
"The next fight has not even been presented yet, and all the tickets have already been sold"
"What an incredible knockout from Chandler. Bravo. Bravo. And on top of that, he just made a really exciting publicity for his next fight that hasn't even been unveiled yet. All tickets have already been sold. A bright fight, great promotional work is a special skill that pays well in the UFC, "said one of the greatest wrestlers of all time, Dwayne Johnson.
"El Cucuy is back… Facepalm"
"El Kukuy is back," Russian MMA fighter Islam Makhachev managed to write on social networks immediately after the end of the first round, accompanying his post with a smiley emoticon. However, just two minutes later, the Russian, already with a facepalm emoji, was forced to react to his previous post, as Chandler sent Ferguson into a deep knockout.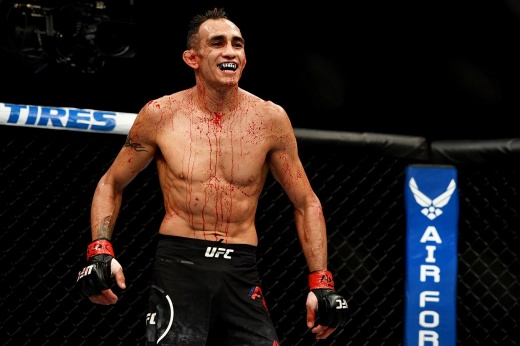 El Cucuy is a regular in a psychiatric hospital. But Dana White still loves him.
"Madness"
"What a nasty knockout with a front kick. This is crazy, "the owner of the UFC champion belt in the bantamweight division, American fighter Aljamain Sterling, reacted.
"Damn," wrote American mixed martial artist Niko Price.
"It was scary the way Ferguson fell," said Australian mixed martial artist Alex Volkanovski.
"I hope Tony is ok"
Many famous fighters could not pass by the state of the defeated Ferguson, starting to express wishes of health to the 38-year-old American.
"I hope Tony is ok," wrote Egyptian mixed martial arts manager Ali Abdelaziz.
"I really hope Tony is doing well. But the knockout performed by Chandler claims to be the hit of the year, "says American mixed-style fighter Alan Juban.