It seemed that the languid evening of Friday, Moscow time, would not give us any informational reasons. All procedures will be held in the standard mode, without provocations, dirt and other attributes. But something happened that we could not have expected in any way – UFC lightweight champion Charles Oliveira lost his championship belt without crossing the threshold of the octagon. He did not have time to drive off 230 grams of excess weight, having failed all three weighing attempts. In the language of high jumpers and pole vaulters, the Bronx did not jump over the line.
Of course, this precedent caused wide publicity in social networks. And how could it be otherwise, this is the first reigning champion in UFC history to lose his belt in this way. Among the first distinguished Islam Makhachev, describing what happened in a nutshell.
"Big Drama"
He then left a message of best wishes to the Brazilian:
"In any case, keep your head up, Charles, and good luck tomorrow. We all know that you are a champion for a reason. And I look forward to meeting the winner of this fight either for the vacant title or the new lightweight champion."
Active social media user and former UFC champion contender Dustin Poirier also did not stand aside:
"I thought Charles would win, but now I don't know… Crazy."
Dustin then added that such a weight race would take a toll on Oliveira's stamina.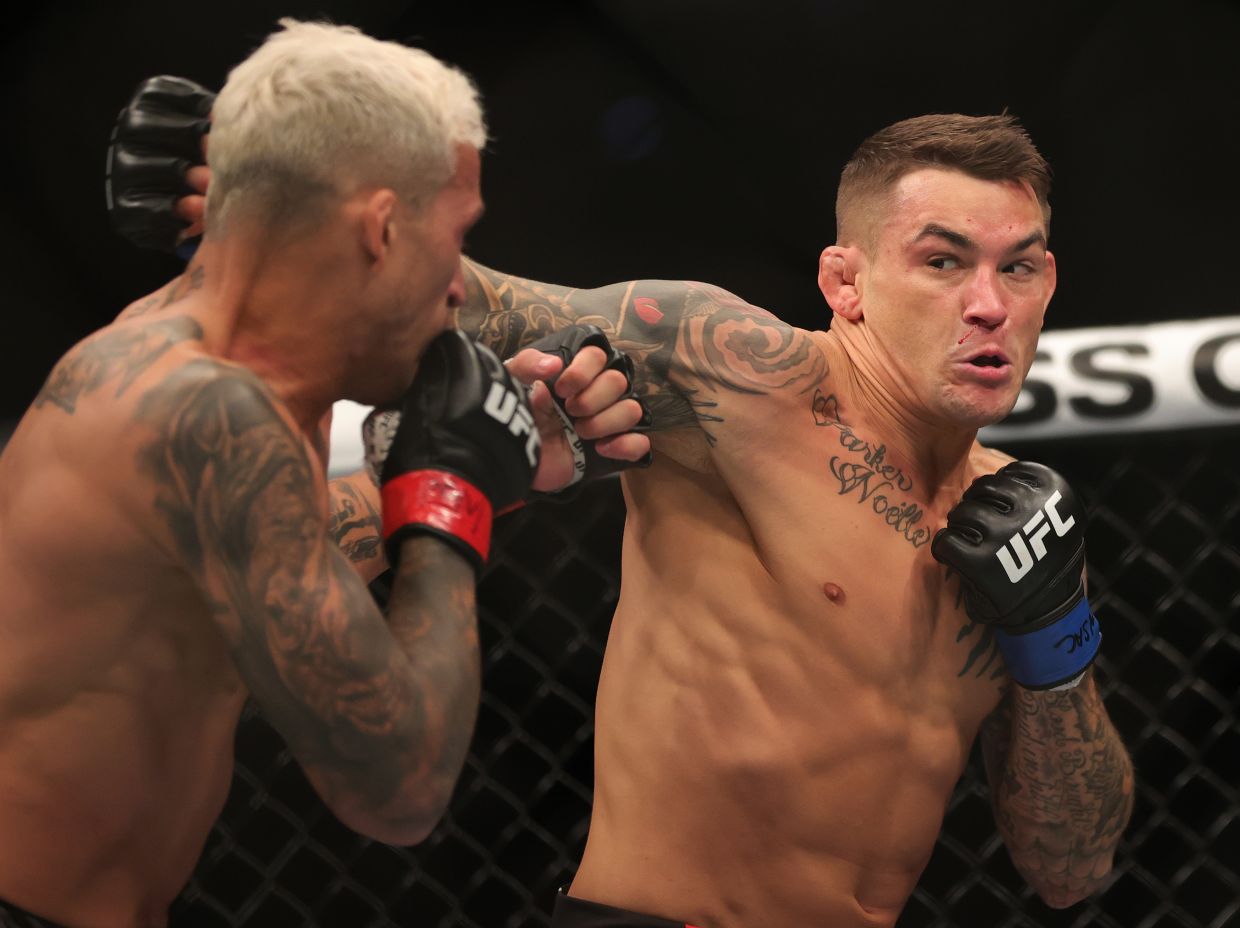 Oliveira vs Poirier
Photo: Carmen Mandato/Getty Images
Words of support were picked up by another former opponent of Oliveira, Michael Chandler:
"Losing weight is always difficult. But thinking that you gain weight and then lose weight just to lose more weight after you've lost your initial sweat is a nightmare, both physically and mentally."
A creative post was noted by Paulo Costa, who also had problems with weight racing in the past. He posted a photo of Paddy Pimblett gaining weight choking on a burger and captioned it as follows:
"I bet this guy will never fail the weigh-in."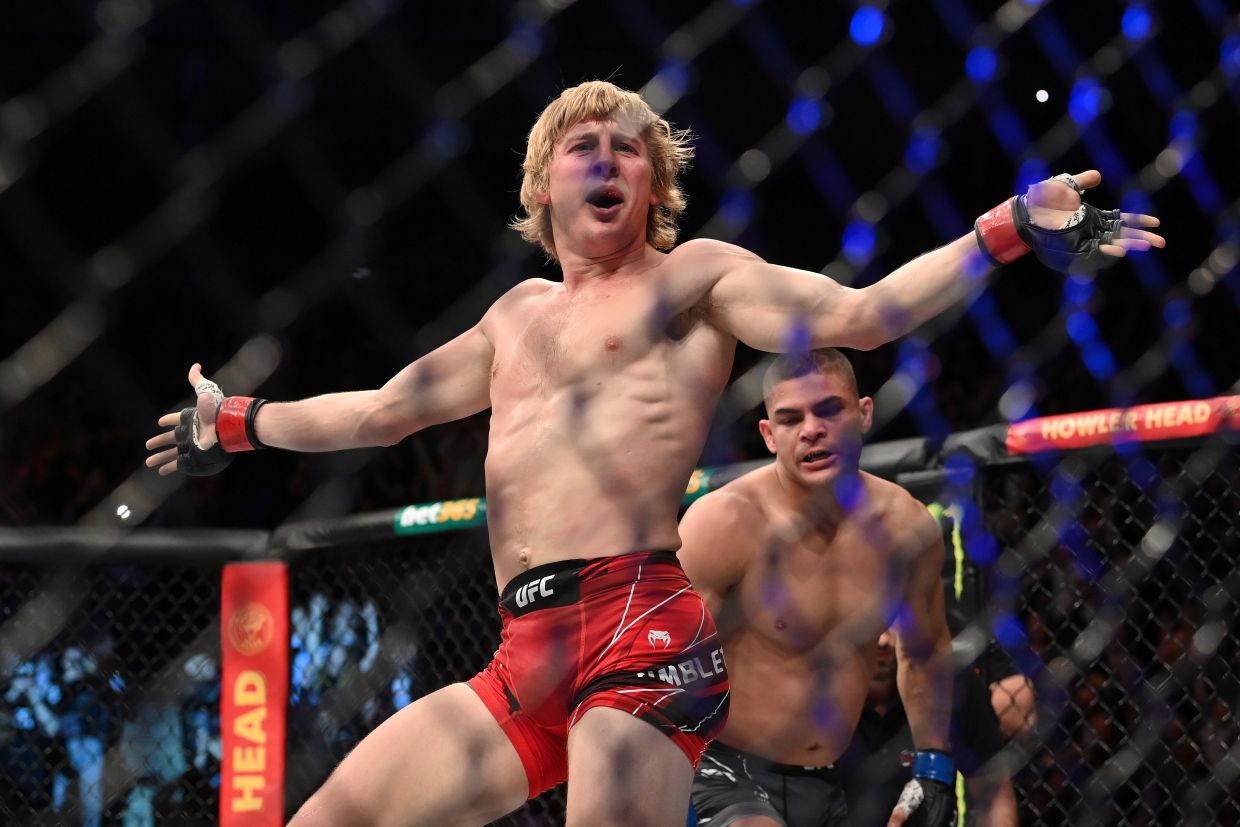 Paddy Pimblett
Photo: Justin Setterfield/Getty Images
A caustic post was marked by Ariani Karnelosi, who will perform at UFC 274 in the early prelims:
"Congratulations to the 'genius' who messed up a fighter's scale by calibrating it with a 200 gram difference. We only found out about it when we went down to check our official weight."
In a more detailed language, Casey O'Neill explained the whole point:
"Apparently the person in the back said he had gained weight and then the official in the front said he didn't. For context, we weigh in twice in front of the officials before moving on to the actual weights, once at the hotel and once at the back of the arena. Two scales show that he weighs 145 pounds, and official – 145.5 pounds.
Based on these words, a scandal is brewing.
"Often my weight on electric scales differs from the official one, usually the difference between them is 0.5 poundsa (230 grams. – Approx. "Championship") or so. You should feel sorry for Charles."
Justin Gaethje was asked on social media if there was an error of 230 grams between the electric and mechanical scales. To which he replied:
"I showed the same values ​​on electric and official scales."
Former UFC light heavyweight and heavyweight champion Daniel Cormier shared his opinion:
"If the second scale really shows a different value, then this should not happen! Bad development at UFC 274!"
In addition to support for Oliveira, there was a place for criticism. One such mouthpiece is the former UFC fighter who once defeated the Brazilian, and now UFC commentator Paul Felder:
"I wonder if he still wants to fight at 145 (featherweight limit. – Approx. "Championship")? I have nothing against the champion. But it's a shame. And I honestly have the most sympathy for Justin. What a disappointment for all the fighters in the division."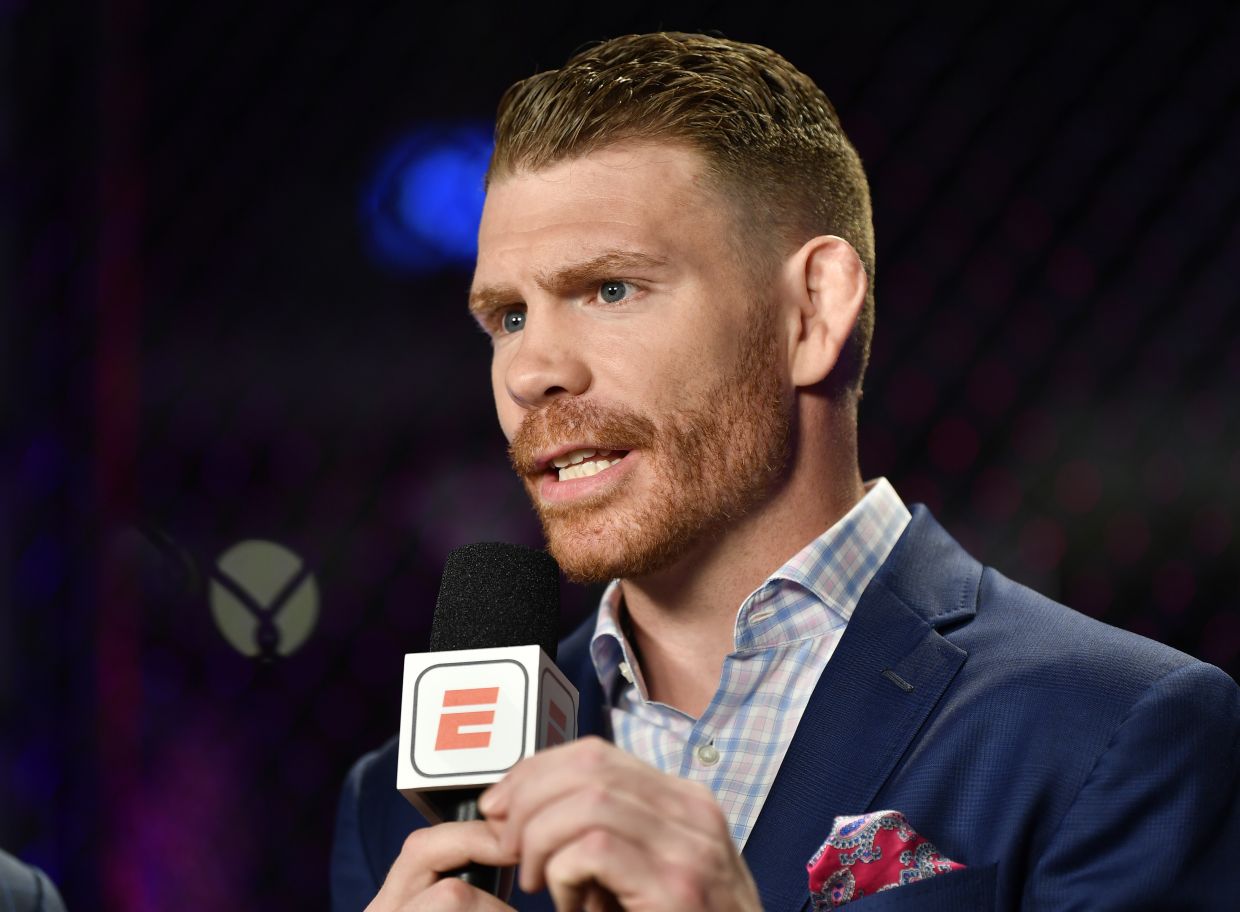 Paul Felder
Photo: Chris Unger/Zuffa LLC
Ariel Helwani, one of the main journalists in the world of mixed martial arts, came to the defense of the victim:
"I will say this:
My heart breaks for Charles. Let's be honest, many champions have benefited from a commission official who moved the kantarik very quickly. He has a follower and now his dreams are shattered by 0.5 pounds. Imagine that after this madness you have to fight?
"And yes, I know he has to cut weight like everyone else has. And yes, I know it's unprofessional… yes, yes. But the difference in livelihood from champion to non-champion is huge for someone like him. It's terrible that this happened, but in the end, all this could have been avoided.
In contrast to Helwani, welterweight Sean Brady scored. And you can't argue with him.
"The only time it's considered appropriate to go over the limit is when you go out on a short notice. I don't want to be hard on the champ, but you should have done better bro."