El Cucuy is a regular in a psychiatric hospital. But Dana White still loves him.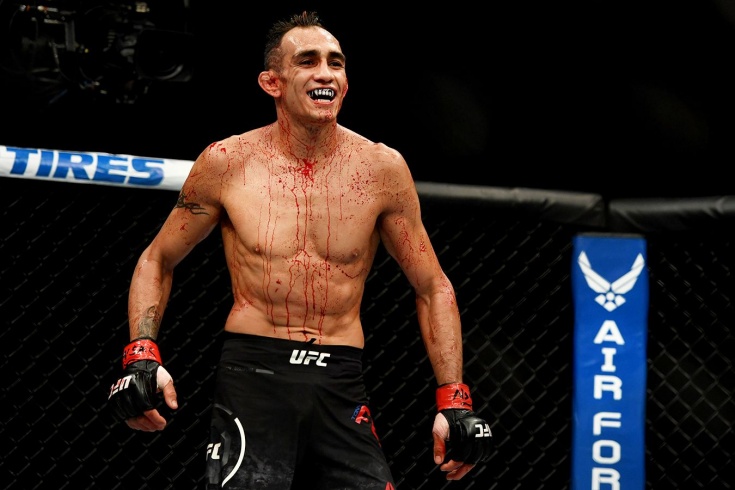 Ferguson made a few reasonable statements, but in the duel of his views he messed up again.
Already this weekend, on the night of May 7-8, Phoenix (Arizona, USA) will host the UFC 274 tournament. It is there that the long-awaited return of Tony Ferguson will take place. At the press conference, it was clear that the audience missed El Cucuy. And he reciprocated them, giving out peppy statements. It seems that he managed to overcome his demons, which pretty much ruined his career. Although in the duel of views, for some reason, he reached for Michael Chandler's ankle. But this is a drop in the ocean compared to what he did in 2019.
Three years ago, Ferguson's wife Christina went to the police five times with a statement about domestic violence. But the police turned a blind eye to this until the case received wide publicity.
"My mother and I are in constant fear of Tony's dangerous behavior, which could flare up like a match at any moment. His erratic behavior steadily worsens and becomes more threatening. I'm afraid that one day Tony will kill me and my son… Or he will kill himself.
There were many incidents that I have yet to talk about. I have videos and photos of my husband's paranoid behavior, where he cries, laughs and mumbles something for no reason, "Ferguson's wife said.
These incidents are really a whole carriage and a small cart. Somehow he did not sleep for three days and during this time he destroyed the house, including the fireplace. Tony claimed that a chip was implanted in his leg, and someone was hiding in the wall. For the same reason, Ferguson broke the mirror. He also claimed that cameras were installed in the refrigerator, due to which El Cucuy reduced the power by half. The fact is that it seemed to him that with full power they could be hunted down.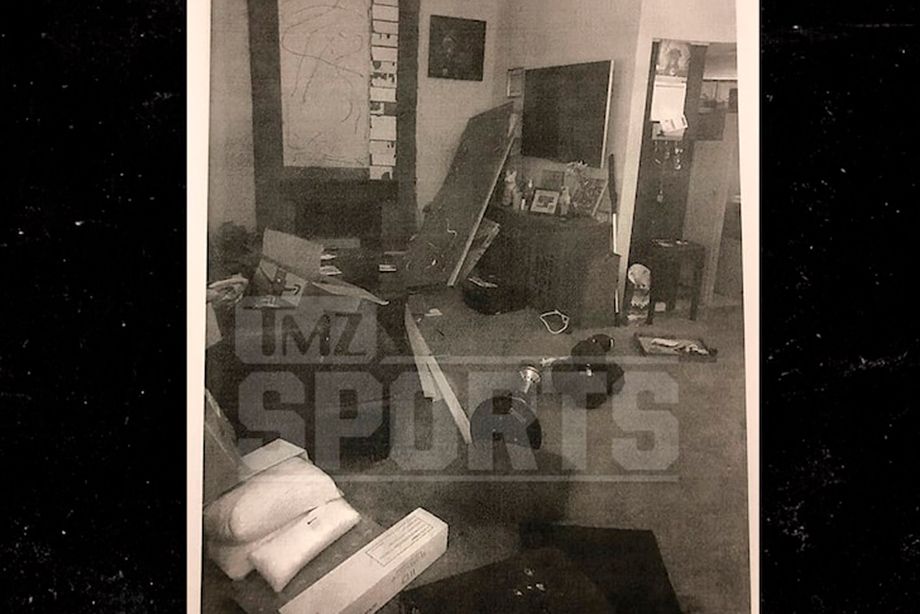 The destroyed house of Tony Ferguson
Photo: TMZ Sports
In addition, Ferguson kidnapped his two-year-old son and changed the locks on the doors so that his wife could not get into the house. He claimed that their child was Jesus. Tony himself is the second Christ, and Christina is a witch. Because of this, he sprinkled holy water on his wife.
And one of the nights, El Cucuy could not sleep, as he expected a global flood due to a lunar eclipse. Oddly enough, Ferguson's wife did not disown her ailing husband. She really tried to get him to go to a specialist for treatment. Although the husband resisted for a very long time and ignored her request.
"Tony Ferguson is a good husband and a good father to our son. The current trial is part of a process that will ensure Tony gets the help he needs to be a better husband and father. And also that he will return his passion for fighting and championship in the UFC. I appreciate all the positive wishes and hope that our privacy will be treated with respect," said Christina Ferguson.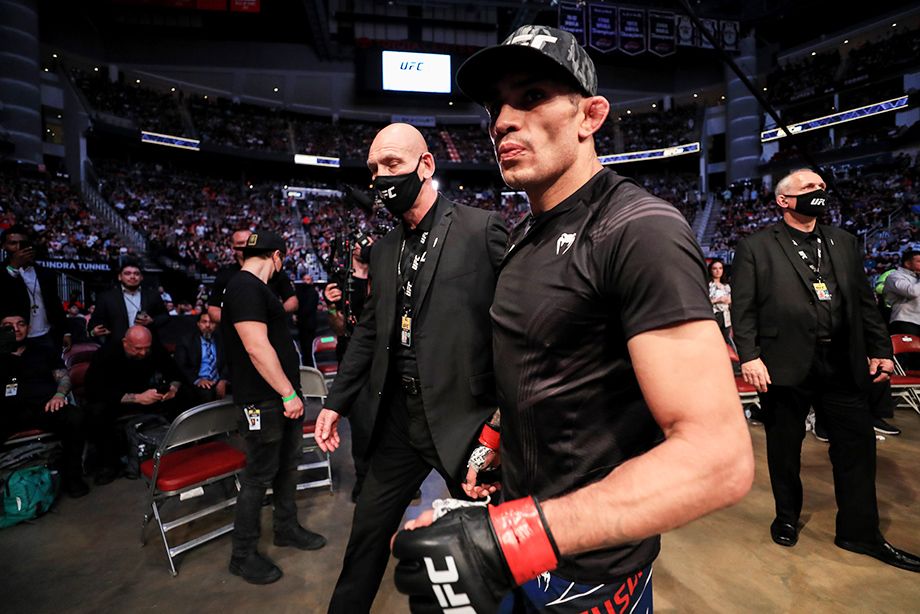 Tony Ferguson
Photo: Carmen Mandato/Getty Images
During one of the trips to the medical center, they got stuck in a traffic jam. And Tony jumped out of the car. Then he ran away, jumped over the fence and disappeared. But soon El Cucuy returned home. And in the end, he still became a resident of a psychiatric hospital.
However, these outbreaks do not originate in 2019, but in 2018, when he tore his cruciate ligaments before the fight with Khabib. This served as a catalyst for going into deep drinking and manic behavior. But Tony Ferguson managed to overcome these hardships and save his family. It seems that the worst is over.
And Tony is ready to crush his rivals, as in his best years. But if El Cucuy loses again (for the fourth time in a row), Dana White still won't fire him. Still, the UFC president still loves this fighter.