Armenian UFC star knocked out in 30 seconds. Tsarukyan was shaking after falling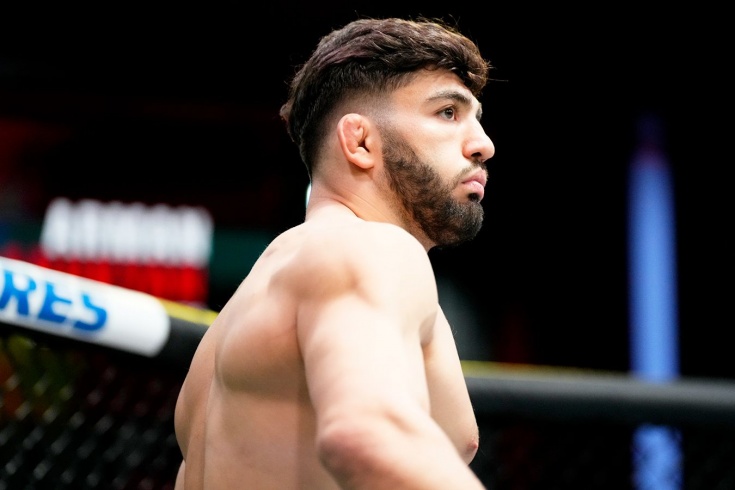 The opponent cynically performed a triumphant back flip while Armand was recovering.
On the night of June 25-26 in Las Vegas, Nevada, USA, the UFC Fight Night 208 tournament will take place, in the main fight of which Arman Tsarukyan will fight with Mateusz Gamrot. The Armenian fighter has won five bouts in a row since losing to Islam Makhachev, and Gamrot has been on a three-fight streak since losing to Guram Kutateladze.
The defeat from Makhachev is not the only one in Tsarukyan's career. At the end of 2015, Arman had his second professional fight at the Modern Federation Pankration tournament. The rival, Alexander Belykh, by that time had managed to fight four times and won three fights. The event was held in conjunction with the UAE Warriors promotion and was positioned as an opportunity to get into the Emirati organization.
In this fight, Tsarukyan delivered only one blow – a low kick in the first seconds. Belykh then dodged several of Arman's shots and made a two. A right hook dropped Tsarukyan on the floor – finishing was not required here, but Belykh managed to hit his opponent in a state of passion once on the head. After the judge rushed to Tsarukyan, the Armenian fighter was shaking for some more time. Belykh at that time climbed onto the wall of the cage and performed a back flip.
Watch the video on the UAE Warriors YouTube channel.
Tsarukyan took revenge on Alexander a year later – in December 2016, the rivals met in the same promotion. Arman won by choke in the first round – this time there was no lucky punch. Belykh, as expected, did not become a top fighter – he spent most of his career in the MFP, and now he is going with a record of 9-5.
But it is unlikely that during the first fight between Alexander and Tsarukyan, at least one person assumed that in five years Arman would become one of the contenders for the UFC lightweight belt, where Islam Makhachev, Conor McGregor and Michael Chandler are eager to fight for the title without him, and The title is held by Charles Oliveira.