We will all miss Zabit. He could be better than Khabib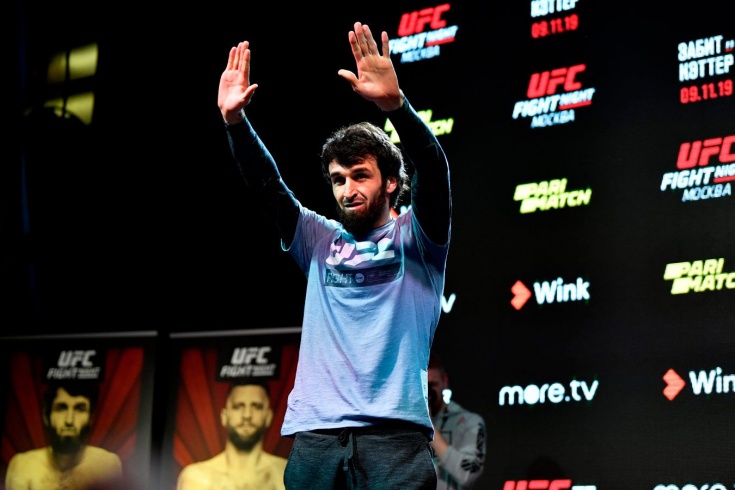 The eagle didn't have that mind-blowing ninja style.
Zabit Magomedsharipov will no longer enter the cage – the fighter notified the UFC about his retirement. He last fought 2.5 years ago when he defeated Calvin Catter. There can be many reasons for Zabit to leave the sport: ongoing health problems, a desire to do business, religious beliefs. Whatever the fighter's motives, his decision came as no surprise. But at the same time, such a unique athlete in the UFC will be missed.
Zabit is different from other Dagestan fighters. Most wrestling-raised, carry that style into MMA, and do without too much risk. Magomedsharipov made UFC fans all over the world fall in love with him for his spectacular, unusual ninja style, in which there is no place for dull fuss. If a fighter ended up on canvas, then it was always interesting to watch.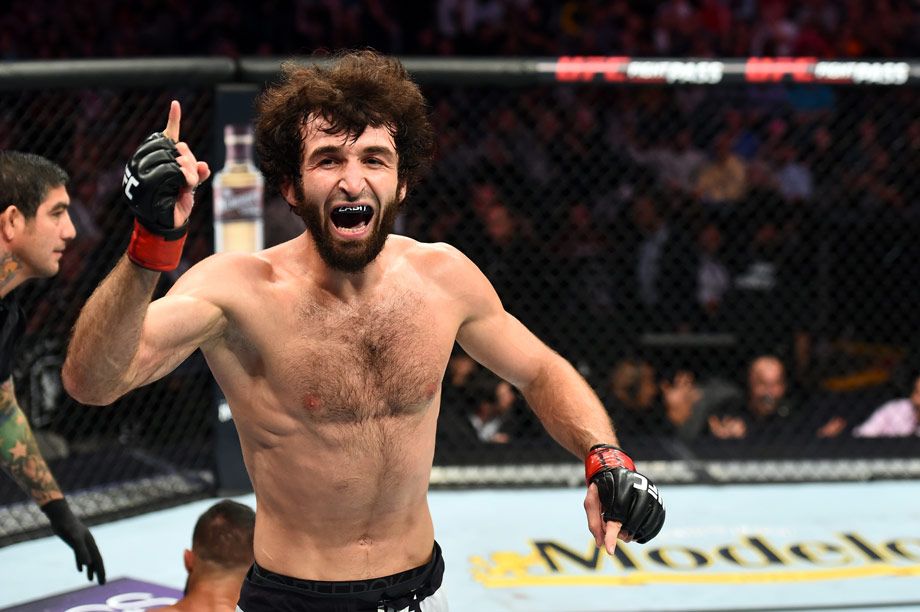 Zabit Magomedsharipov
Photo: Josh Hedges/Getty Images
Zabit has not had a single boring fight in the UFC – even though some of them ended in a decision, in each he did something extraordinary. Suffice it to recall an unusual high-kick to the head of Calvin Catter, when Magomedsharipov pushed off the canvas with his hand. Only real ninjas can do this
Catter lost that fight, but now he is one of the top featherweight fighters. During the absence of Zabit, much has changed in the division, and it is difficult to imagine what would have happened if Magomedsharipov returned now. It is only clear that then three years ago, Zabit was the most beloved Russian fighter of the majority of MMA fans. His tenacious "anaconda" in a duel with Sheimon Moraes and a rare submission on the knee in a fight with Brandon Davis – Dagestani's jiu-jitsu admired no less than his standing skills.
The rights to the video belong to the UFC. You can watch the video on the UFC Russia YouTube channel.
Zabit faded a little amid Khabib's success, but watching the featherweight fights was much more interesting. If Orel took victory due to power and the highest level in the fight, then Zabit sorted out different types of weapons until he found the right one – this made him such an interesting fighter.
It's scary to imagine what size Magomedsharipov would have become if he had not stopped, but continued to take out his neighbors in the rating. Yair Rodriguez, Brian Ortega – these guys are exactly the strength of the peak Zabit. Yes, Zabit had problems with cardio, but this is a solvable problem. The fighter could handle it, and then even Max Holloway and Alex Volkanovski would not look like indomitable rivals. And if Zabity won the belt, he would inevitably be compared with Khabib. Everyone has their own story, but Magomedsharipov had a chance to beat the merits of all champions from Russia. Simply because no one else has such a unique style.