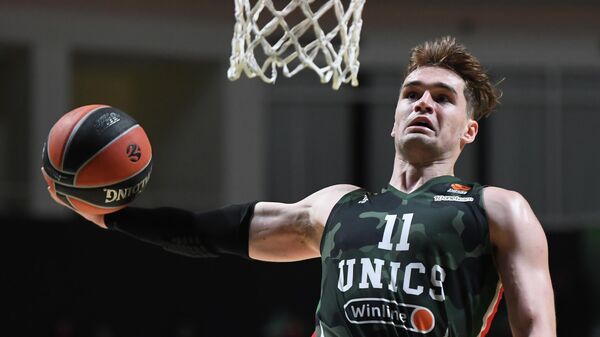 UNICS basketball player Khezonya named VTB United League regular season MVP
MOSCOW, May 11 – Kazan UNICS basketball player Mario Hezonya became the most valuable player of the regular season of the VTB United League, according to the tournament website.
Hezonha took part in all 18 matches of the regular season. The Croatian led the team in average points scored (18.2), rebounds (7.1) and steals (7.1). In terms of performance, he took second place among all the players in the league (400 points), losing only to the defender of the Krasnodar Lokomotiv-Kuban Errick McCollum (420).
UNICS reached the semi-finals of the VTB United League, where Zenit St. Petersburg became its rival. At the moment, the score in the series up to three victories is 1-1.
.