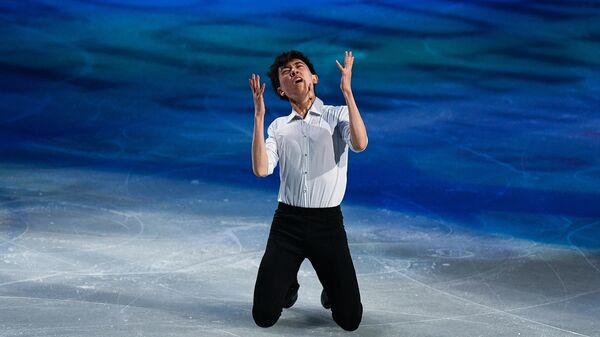 Zhou: American skaters are ready to wait for Olympic team tournament medals for at least four years
MOSCOW, May 12 – American figure skater Vincent Zhuo, quoted by Figureskatersonline, said that the US team is ready to wait for their medals in the 2022 Olympic team tournament for as long as it takes.
The team tournament at the Olympics ended with the victory of the Russian team, the US team took silver. The day after the end of the team tournament, it became known that the doping test of the Russian woman Kamila Valieva, taken at the end of December 2021, turned out to be positive. The awards ceremony for the winners of the team competition was not held. The American side filed an appeal with the Court of Arbitration for Sport (CAS) demanding that American athletes be awarded silver medals before the end of the Beijing Games, but CAS did not allow American skaters to be awarded.
"We are ready to wait a week, two weeks, half a year, four years," Zhou said.
According to Zhou, the US team would have been entitled to expect to receive Olympic gold, not silver.
"Unfortunately, this is not up to us. We have to live with any outcome, even if it is not desirable. It is sad that this investigation directly affects us, but we cannot do anything about it," Zhou said.
Valieva's doping test contained traces of the prohibited substance trimetazidine in small quantities. According to the version of the athlete's side, trimetazidine got into her body through the household route, as it was taken by Camila's grandfather, who drove her to training. CAS, despite the appeals of the International Olympic Committee, the International Skating Union and the World Anti-Doping Agency, allowed the Russian woman to the individual tournament of the Games in Beijing, where she became the fourth.
.