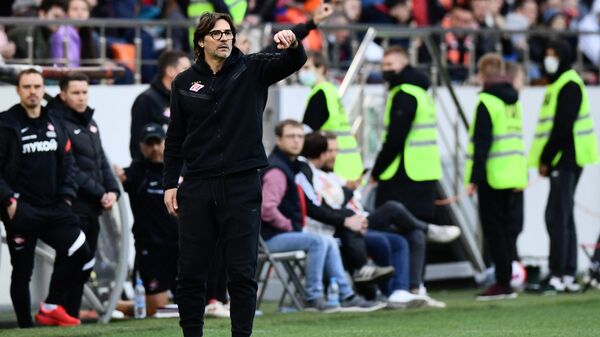 Vanoli: "Spartak" had a great first half with "Ural", the players showed courage
MOSCOW, May 7 – Football players of the Moscow "Spartak" had a great first half in the match with the Yekaterinburg "Ural", it was important for them to show courage and character, said the head coach of the "red-white" Paolo Vanoli.
Spartak on Saturday defeated Ural on the road (3: 1) in the match of the 28th round of the Russian Premier League (RPL). All goals were scored in the first half.
"We played well in the first half. The quality play in front allowed us to create chances. We also acted very confidently in defense. We didn't practice this scheme much, but everything turned out well. Yes, the second half started well, but we had some difficulties in possession of the ball," – quoted Vanoli official website of "Spartacus".
"In terms of substitutions, we have replaced (Quincy) Promes and (Viktor) Mozes because they have just returned from injury and are not yet ready to play a full match. They were replaced by (Mikhail) Ignatov and (Zelimkhan) Bakaev, who also are useful in the attacking line. I am grateful to all the players for the game. Today it was important to show courage and character," the specialist concluded.
.