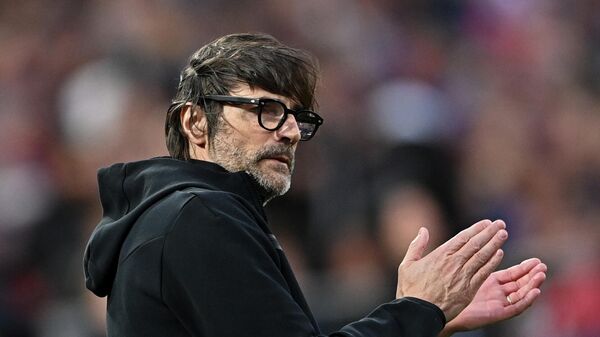 Vanoli: Spartak players need to be psychologically prepared for the match with Yenisei
MOSCOW, May 11 – Football players of the Moscow "Spartak" should be prepared first of all psychologically for the semifinal match of the Cup of Russia against the Krasnoyarsk "Yenisei", said the head coach of the capital's team Paolo Vanoli.
The meeting "Spartak" – "Yenisei" will be held on Wednesday in Moscow at the stadium "red-white" and will begin at 19:30. On the eve of the match, the team's players, by decision of Vanoli, held a training session on the field of the home arena.
"We have a big match ahead of us, this is a big opportunity and we have to make the most of it. The team needs to be ready both physically and mentally. That's why I decided that we will train here. We did a good job at the training camp, so I think that the team is in good shape and in the last two matches the guys have shown it. Enisey is a great team, they are having a good season in the championship and especially in the Cup. They have a great coach and they will come to win, so we have to be ready psychologically, first of all," Vanoli said in a video interview posted on Spartak's official YouTube channel.
The Russian Cup final will take place on May 29 at the Luzhniki Stadium in Moscow. On Tuesday, the capital's Dynamo became the first finalist.
Spartak won the Russian Cup three times, the last time in 2003. The Red-Whites played in the final of the tournament for the last time in 2006, when they lost to CSKA Moscow (0:3).
.