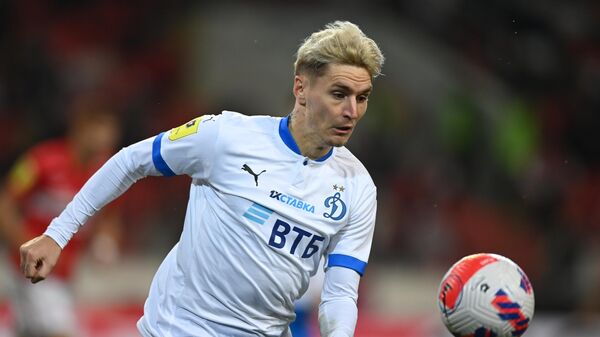 Defender Varela said that his words about the concealment of Dynamo COVID-19 were misunderstood
MOSCOW, 27 Jan – Dynamo Moscow defender Guillermo Varela said his words about the club's cover-up of the coronavirus infection were misinterpreted.
Earlier, ESPN published the player's statements, according to which Dynamo did not officially announce his coronavirus. Due to the lack of a certificate of having been ill or vaccinated, Varela could not go to the location of the Uruguayan national team.
"I want to apologize to everyone for the confusion that has arisen. I did not give an interview. My words in a private conversation were incorrectly interpreted. To be honest, I myself was at a loss when I saw the material published in the media in the morning, and even with such supposedly my words, " – quotes the words of the Uruguayan website "Dynamo".
Varela said no coronavirus test has tested positive for COVID-19. According to the player, only an antibody test showed that he had the disease.
"In November, I missed several training days due to an injury received in training. And with trips to South America, I had problems precisely because of the lack of a vaccination certificate. I'm going to get vaccinated," the Uruguayan added.
Varela moved to Dynamo in July 2021. He took part in 15 matches of the Russian championship, in which he scored two goals.
.