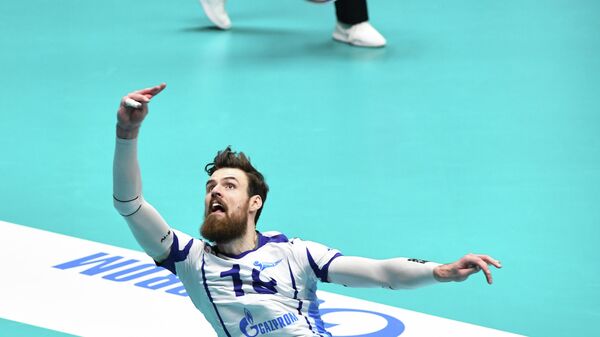 Volleyball players of St. Petersburg "Zenith" beat "Dynamo-LO" in the match "Final Six"
MOSCOW, May 6 – St. Petersburg "Zenith" beat "Dynamo" from the Leningrad region in the "Final Six" match of the Russian Volleyball Championship, which takes place in Kazan.
Group B meeting ended with a score of 3-2 (25:22, 19:25, 20:25, 25:21, 15:12) in favor of Zenit.
Petersburg "Zenith" May 7 will meet with the Novosibirsk "Locomotive" in Group B. Both teams reached the semi-finals.
In Group A, the defending champion of Russia Dynamo Moscow, the regular championship winner Zenit Kazan and Belogorye from Belgorod are playing. The two best teams from each trio on May 9 will play in the semi-finals of the tournament. The final and the match for third place are scheduled for May 10.
.