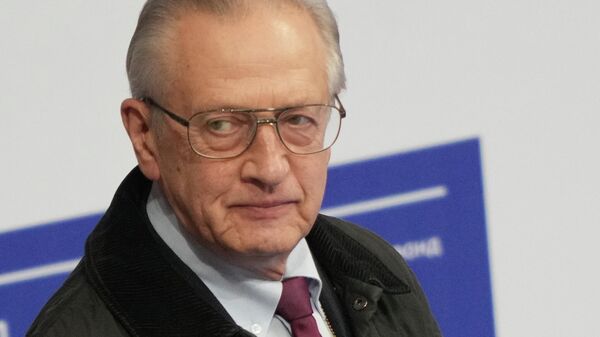 Head of FFKKR Gorshkov on Valieva's doping test: this wild story raises many questions
MOSCOW, 12 Feb – President of the Russian Figure Skating Federation (FFKKR) Alexander Gorshkov called the situation with the doping test of Kamila Valieva "wild".
The International Doping Testing Agency (ITA) on Friday reported that Valieva, a single skater, tested positive for trimetazidine on December 25, 2021. The test result was handed over by the anti-doping laboratory in Stockholm on February 8.
"I repeat once again: we do not doubt the honesty of our athlete," the FFKKR website quotes Gorshkov. "This case requires careful consideration, because this whole wild story raises too many questions. It is necessary to find out, on the one hand, all the circumstances of what happened, and on the other is what happened to the doping sample taken on December 25 for almost a month and a half after it was sent to a foreign laboratory. For our part, we will provide the athlete with comprehensive assistance, qualified lawyers have been involved in this case to protect her rights and interests. "
The Russian Anti-Doping Agency imposed a temporary suspension on Valiyeva – after the athlete's appeal on February 9, it was lifted. For now, she is allowed to continue competing in the Beijing Olympics. The ITA said the International Olympic Committee (IOC), the International Skating Union and the World Anti-Doping Agency will appeal the decision to the Court of Arbitration for Sport (CAS).
.