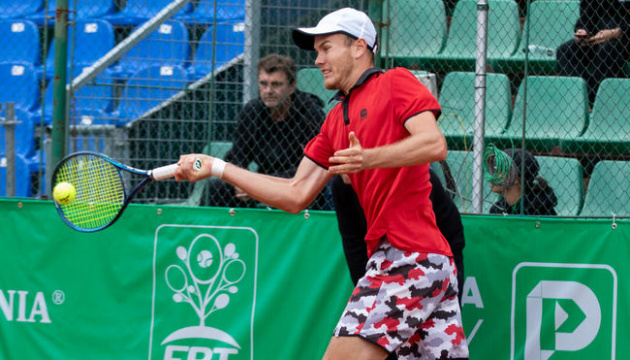 Wimbledon: Sachko could not finish the opening qualifying match
London (Great Britain) hosts matches of the qualifying competitions of Wimbledon – the third tennis tournament of the Grand Slam series of the season.
In the first round of qualifying, Ukraine's top racket Vitaliy Sachko (No. 244 in the world ranking) could not finish the match against Swiss Dominik Stricker (No. 188), Ukrinform reports.
With the score 4:6, 6:2, 1:4 Sachko refused to continue the fight.
Read also: Marchenko reached the semi-finals of the Wimbledon qualification tennistournament
Ilya Marchenko (No. 275) continues to play in the Wimbledon qualification, who at the start outplayed the representative of the Netherlands Jesper de Jong (No. 216) – 7:5, 0:6, 6:4.
Wimbledon will take place from 27 June to 11 July.
Photo: btu.org.ua.