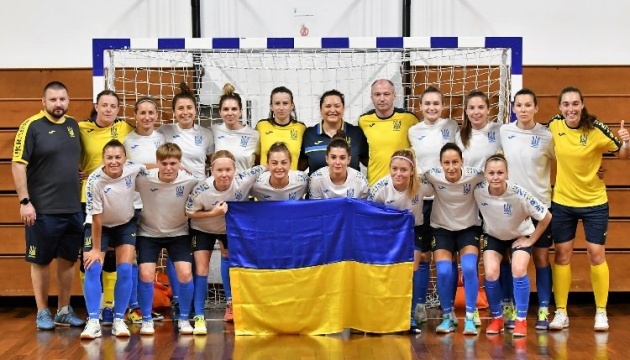 Women's futsal team of Ukraine defeated the Italian club "Bagnolo"
The women's futsal team of Ukraine has completed the next stage of preparation for the final stage of the European Championship 2022 in Italy.
After a 1:2 defeat by the Italian national team, our team defeated the representative of the second-ranking Italian division Bagnolo – 8:1, Ukrinform reports.
Goals: Ruban, Forsyuk (3), Burlachenko, Dubitskaya, Eremenko, Titova – Maretti.
Ukraine: Sagaydachnaya (Mitrofanskaya, 21) – Titova, Burlachenko, Ruban, Kirilchuk – Forsyuk, Dubitskaya, Gritsenko, Skibina, Eremenko, Vaskovets, Babenko, Drozd, Dichko, Terekh.
On July 1, the Ukrainian national team will play with Spain in the semi-finals of Euro 2022. The venue of the final tournament has not changed – all meetings will be held in the Portuguese Gondomar.
Read also: The composition of the women's national team of Ukraine was determined futsalbefore Euro 2022
In another match of the 1/2 finals, the teams of Portugal and Russia were supposed to meet. However, due to the invasion of Russian troops into Ukraine, FIFA and UEFA excluded the Russian national teams and clubs of the aggressor country from all competitions under their auspices. According to the decision of UEFA, Hungary will take part in the continental championship, having taken second place in its group of the main selection round.
Photo: fsgc.sm.