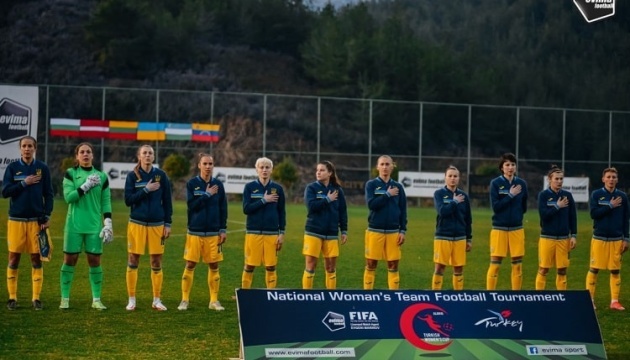 Women's national football team of Ukraine rose to 34th place in the FIFA rankings
The International Federation of Football Associations (FIFA) has published an updated ranking of women's national teams.
The Ukrainian team has moved up one position and is currently in 34th place.
Among the representatives of UEFA Ukraine is the 22nd.
We add that the top three FIFA rankings still include the United States, Sweden and France.
Read also: The women's national team will play home matches for the 2023 World Cup in Poland
The rivals of the Ukrainian national team in the selection of the 2023 World Cup occupy the following positions in the ranking: Spain – 7th, Scotland – 23rd, Hungary – 42nd, Faroe Islands – 99th.
Photo: uaf.ua.