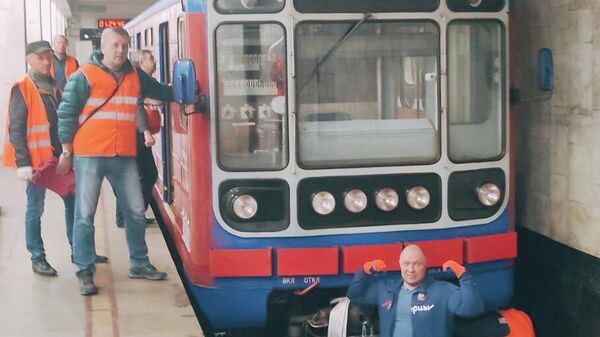 World record holder Aghajanyan moved the subway train by 30 meters in support of the special operation
MOSCOW, 6 Oct – Sergey Agadzhanyan, the world record holder in towing heavy equipment and power numbers, towed a 134-ton metro electric train by 30.6 meters in less than two minutes, said Mikhail Paller, master of sports of international class in powerlifting, head of the Strongest Nation in the World heroic movement.
The record was set today in Nizhny Novgorod, registered by Mikhail Ivanov, adviser to the president of the heroic movement "The Strongest Nation in the World" on strength records and unique achievements.
Paller noted that Agadzhanyan devoted this "feat of strength" to the feat of arms of the fighters participating in the special military operation in Ukraine.
.