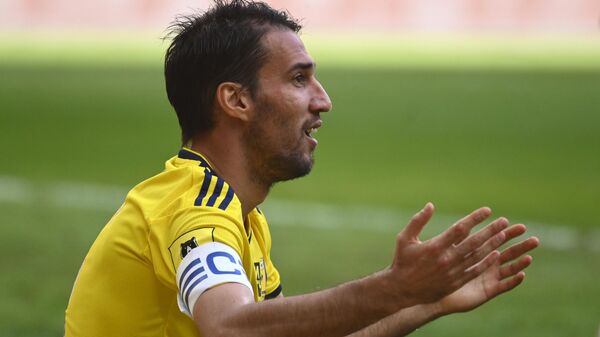 Bulgarian football player Ivelin Popov expressed gratitude to Russian clubs
MOSCOW, May 14 – Bulgarian midfielder Ivelin Popov thanked the Russian football clubs in which he played over the past ten years of his sports career.
In April, Popov left Sochi and signed a contract with Levski. Since 2012, the Bulgarian has also played in Russia for Kuban, Spartak, Rubin and Rostov.
"I would like to thank in one wonderful word all the clubs I played for in Russia for 10 years. I am proud that I was able to achieve every goal that was set by the management and coaches, I played with fantastic players, I was trained by the best coaches in Russia, I played in front of full stands and strong support from the fans. Your bell pepper, a special variety," Popov, 34, wrote on Instagram (Meta's activities (social networks Facebook and Instagram) are banned in Russia as extremist).
Earlier, the International Football Federation (FIFA) allowed legionnaires playing in the Russian championship to unilaterally suspend contracts with clubs until the summer of 2022 due to the aggravation of the situation in Ukraine.
Born in Sofia, Popov has been named Bulgarian Footballer of the Year three times, in 2015, 2016 and 2017. On account of his 90 games and 18 goals for the national team. This season he has played 21 matches for Sochi in the Russian Premier League, scoring 5 goals and making 5 assists.
.