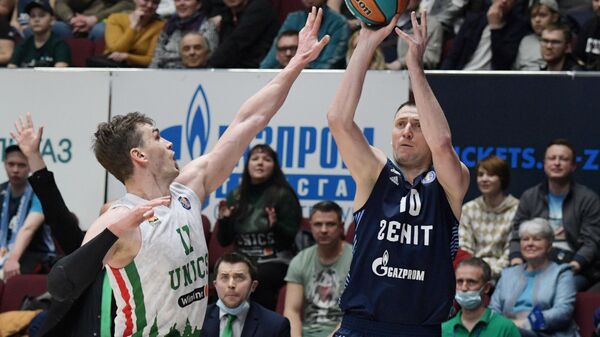 Basketball players of "Zenith" equalized the score in the series of 1/2 finals of the playoffs of the VTB United League with UNICS
MOSCOW, May 8 – St. Petersburg "Zenith" beat the Kazan UNICS in the second match of the semifinal series of the playoffs of the VTB United Basketball League.
The meeting in St. Petersburg ended with a score of 76:67 (21:15, 19:18, 20:14, 16:20). As part of Zenit, Billy Baron (18 points) became the most productive, Mario Hezonha scored the most points among Kazan (13).
The score in the series up to three victories became a draw – 1-1. The third match will take place on May 11 in Kazan.
.