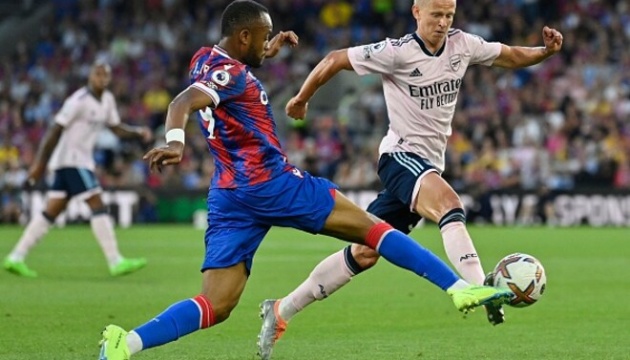 Ukrainian defender Oleksandr Zinchenko was named the best player in the opening match of the 1st round of the English Football Premier League (EPL).
According to Sport.ua, Zinchenko made his debut for Arsenal in official matches and immediately made an assist, Ukrinform reports.
The new season of the Premier League opened with a match between Crystal Palace and Arsenal, which ended in a 2-0 victory for the Gunners.
In the 20th minute, Zinchenko responded to a corner kick, heading the ball into the goalkeeper's area, where Gabriel Martinelli scored the ball.
Read also: Zinchenko entered the symbolic transfer team of the English Premier League
The web portals WhoScored and SofaScore gave the Ukrainian high marks (8.1 and 7.5 respectively) and named Zinchenko the best player of the match.
Photo: Getty Images/Global Images Ukraine.