In the winter of 1953, 17-year-old shepherd Smail Zidane left his native Algeria and went to France in search of a better life. By that time, his country was on the verge of a war that broke out in November of the following year: the Algerians began the struggle for independence with the French army. Smail settled in the suburbs of Paris and got a job at a construction site – he spent the night there, because he did not have a permanent home. A temporary shelter had to be built from improvised means, because of which it often froze. This continued until Smail and three friends rented a small apartment in Saint-Denis.
When the war in Algeria ended, Zidane decided to return to his homeland. The ship departed from Marseille, so from the suburbs of Paris, he went to the south of France. But Smail never got on board: in the crowd of mourners he noticed a girl who hooked him so hard that he decided to stay. Soon they got married with Malika, and in 1963 their first child was born – the boy Majid. Next came Farid, Nordin, daughter Lila and the youngest – Zinedine Yazid.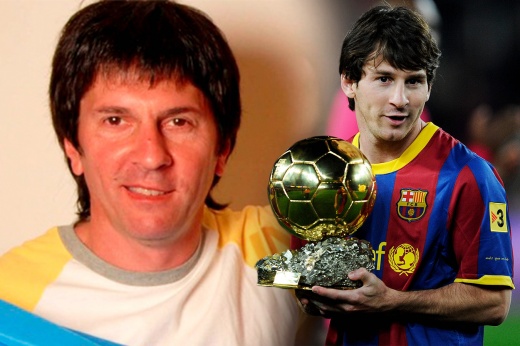 10 men who gave the world outstanding football players
Childhood
The family lived in a four-room apartment, with the state helping to pay the rent. The kitchen was so narrow that it was not able to accommodate the entire Zidane family; had to take turns eating. Smail worked two jobs to support his family: during the day as a supply manager in a supermarket, and at night he unloaded trucks. He always told his sons that immigrants need to work much harder, and also do everything so as not to tarnish the name with shame. Malika was engaged in housework and looked after the children, trying with her attention and care to warn them from falling into bad companies. The risk was great: the area in which the Zidanes lived was the worst in Marseille. Mostly immigrants and poor French lived in Castellane, therefore, despite the newly built snow-white panel houses, he had a bad reputation. Criminal showdowns happened there so often that the locals got used to shootings under the windows, and the drug business flourished and dragged more and more teenagers into its networks.
Yazid, as Zizou asked him to be called, bad companies were bypassed. "I lived in a troubled area, but the main thing is not where you live, but with whom," he reasoned. – Of all my 20 friends, there was not one who would drink or smoke. After all, the values ​​that your family and friends believe in determine whether you will do stupid things in life or not. Zinedine did not even steal the plums that grew in the fenced gardens: while his friends filled their pockets with fruit, he stood on the lookout, controlling that the guard did not suddenly turn up. During his entire childhood in Castellane, he only once misbehaved – he stole a flower pot from one of the windows, because he wanted to give his mother a gift for Mother's Day.
Zizou spent most of his time on the street – on Tartan Square, which was clearly visible from the windows of the Zidane apartment. "I came from school, took with me a cracker, a piece of chocolate and went to play football," Zinedine recalled. – We were 10 guys aged 8 to 12 years old, and we only did what we tried to repeat the most unusual feints we saw. We arranged something like a competition, repeating all these movements until there was only one left who was not mistaken. What have I not done with the ball! All my time and attention was absorbed by the street.
In addition to football, Yazid practiced judo, rode a bicycle and a skateboard. But most of all he was occupied with the ball: the future star spent most of his free time on Tartan. It was there that the 11-year-old boy, in love with football, was noticed by the scouts of the semi-amateur Saint-Henri. Two years later, Yazid got into the Setem-le-Vallon team, which was owned by enterprising businessman Robert Santenero.
By that time, Zizu had been diagnosed with a genetic blood disease – thalassemia. With it, an insufficient amount of hemoglobin is formed in the body – a protein whose function is to retain oxygen. With a low level of hemoglobin, there is a lack of oxygen, because of which a person quickly gets tired and feels lethargic. This interfered with Zinedine, but he tried to fight the disease: he went to bed early and devoted more time to rest.
At the age of 14, Zizou got into a training camp under the auspices of the French Football Federation, where the best juniors of the region gathered: for three days, the coaches looked at the boys to select the most talented ones – out of 30 who gathered, only 18 received an invitation to the academy. Zidane was not among them. A happy accident helped – the Canna scout noticed something in the guy that the rest did not see.
Cannes
Zizu was offered to move to Cannes. The father was promised that his son would be provided with good conditions and constant supervision, despite the absence of a boarding school – a family was found for the young football player who agreed to shelter him for some time. Jean-Claude and Nicole Elino had just sent their son to the army, so they gladly accepted Zinedine with them.
Yazid was a modest and shy teenager. He did not go to discos, did not drink with friends, and was solely focused on training and his professional development. On one of the first days in Cannes, the coaching staff tested the personality of the assembled players: the questionnaire consisted of 240 questions, the answers to which helped to draw up a portrait of each teenager. Zizou's results showed that he is very motivated, and also has low self-esteem and is completely devoid of selfishness. His personal interests were far from in the first place.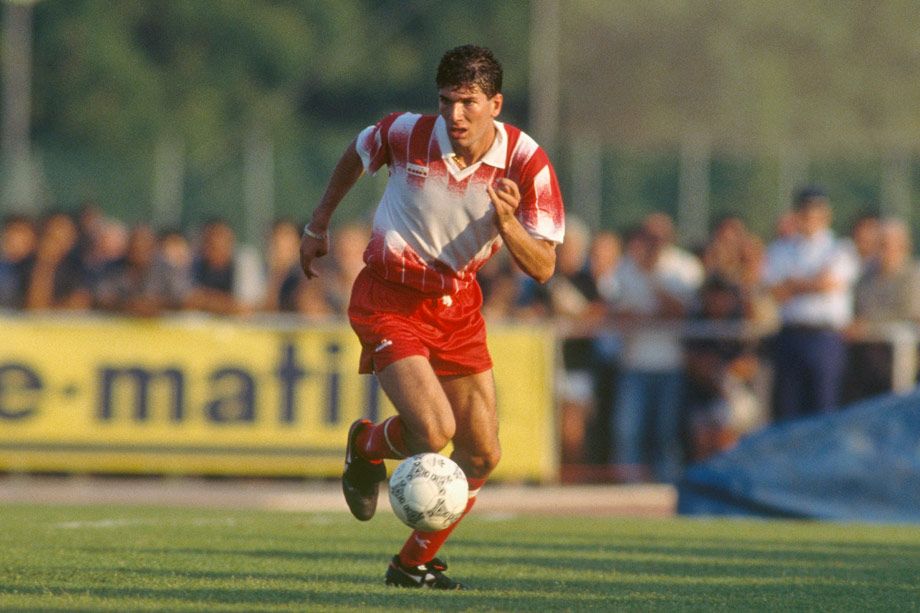 Zinedine Zidane
Photo: Marc Francotte/Getty Images
Despite the fact that Zidane was motivated, the coaches still tried to stimulate him further. "They told him:" If you score a goal in the next game, we will let you go to the best clothing store in Cannes and let you choose whatever you like, Zidane Sr. wrote in his book. – It was nice of them, but this method of motivation seemed a little strange to me. Later, in 1991, Cannes president Alain Pedretti made a promise: a car for a goal. And he did it! Gave my son the keys to a Renault Clio."
But the fight against Zidane's rudeness on the field was given to the coaches with difficulty. There was an unwritten rule in Marseilles: if you let yourself be beaten, you are not a man. And although Zizou did not participate in street fights, he learned this installation and transferred it to the field: he responded to the fouls of the defenders with a splash of aggression. Once he was suspended for three matches for a hard hit, and instead of entering the field, he washed the floors in the locker room every game.
Marseilles
One of the regrets that Zidane feels about his career is that he did not play for his native Marseille. Zizou had been rooting for this club since childhood, so he was especially anxious about the opportunity to one day enter the Velodrome field as part of Olimpik. Once he was close to fulfilling his dream: the leaders of Marseille and Cannes agreed to arrange an exchange – Alen Boksic for Zidane. The Marseille club also received a priority right to buy out Zizou, who was considered the main talent of Cannes.
Boksic moved, but the lease was eventually canceled: Lyon filed a protest after learning that the Croat was spending his first season in the French League – in this case, he had no right to move anywhere on loan. Because of this, the agreement on Zidane also fell apart, although the reason was not only the return of Boksic. The owner of the club felt that Zizou was too slow and did not fit the team. Cannes tried to offer a talented midfielder to Monaco, but there they also heard a refusal: Arsene Wenger was not impressed with Zidane's performance.
As a result, Zizou ended up in Bordeaux.
Zinedine Zidane
Photo: Christian Liewig/Getty Images
"Barcelona"
Among those to whom the Cannes management offered Zidane was Barcelona. This is the second club that attracted Zizu: he recently admitted that in Spain he was rooting for Barça. The club was then ruled by Johan Cruyff, and at first Zizou did not make an incredible impression on him: the player seemed to him silent and shy. But he remembered that with the ball the midfielder somehow especially revealed himself – he controlled the game and owned the space.

Zinedine Zidane
World and European Champion
"There are two teams in Spain that every player would like to play for: Barcelona and Real Madrid. Of these two teams, I prefer Barcelona. There was always a lot of talk about Barça in my wife's house, and when I was little, I really liked two teams: Juventus and Barcelona.
In 1996, when assembling a new team, Cruyff returned his thoughts to Zidane.
"I am proud that my words about the deal are usually enough for everyone," he said in an interview with Spanish radio. – We contacted Bordeaux about Zidane – the player was available for $ 3.1 million. I verbally negotiated contracts with the players in January-February, negotiated it myself, because if the board finds out about the deal, it will appear in all the newspapers . I agreed with Romario, I was hoping to sign Zidane and Laurent Blanc, so I warned them all: if the media finds out, we will not sign a contract.
Cruyff eventually informed the management of his intention to acquire Zidane, but Barcelona president Josep Luis Nunez was not happy with this idea. What a Zidane, he has achieved nothing, is unstable both on the field and mentally, and they want so much money for him! Cruyff was going to push through the purchase, seeing a great talent in Zizu, but uncertainty about his own future prevented him from fighting for the football player.
"I had to contact Zidane and Aaron Winter again and tell them not to hang on to us because I was not sure that Barcelona would not fire me," Cruyff said.
He was nevertheless fired – two rounds before the end of the season. Nunes blamed the coach for the lack of trophies and mediocre transfers, launching a whole campaign to undermine Cruyff's authority on the board of directors. The Dutchman left, and the leadership of Barça nevertheless took advantage of his agreements on the next "mediocre transfers" and bought Blanc and Luis Enrique. It did not work out with Zidane – Cruyff personally called the player immediately after leaving. "I explained to him that our agreement was cancelled. He thanked me, and that was it," the legendary Dutchman recalled.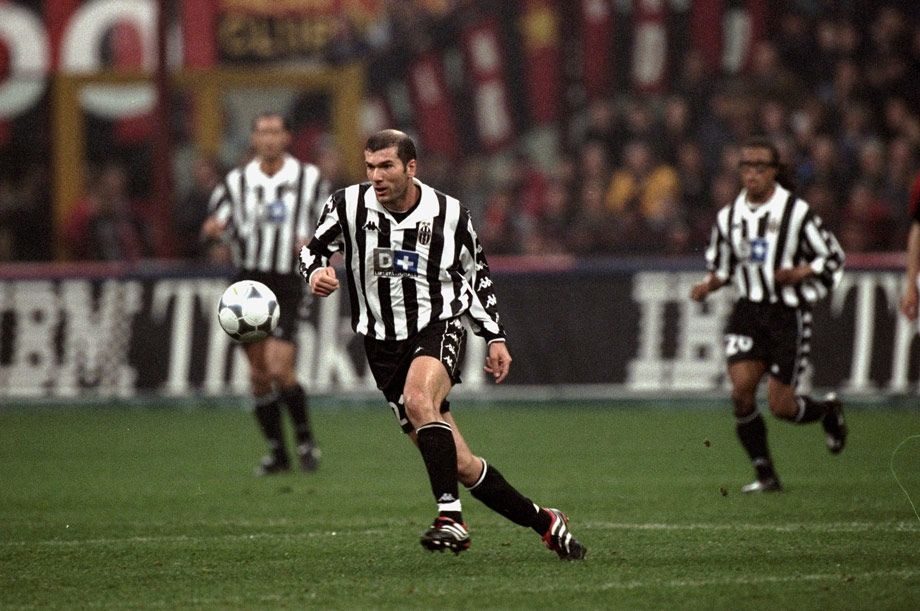 Zinedine Zidane
Photo: Claudio Villa/Getty Images
Zidane ended up at Juventus, and two years later, France loudly celebrated victory at the World Cup. Paris was drowned in cries of "Zi-dan, president!", and his image was projected onto the Arc de Triomphe with the words "Merci, Zizou." He became a national hero and the best player in the world – the same Zidane who was considered slow, unstable, unpromising and too expensive at various stages of his career.
Cigarettes
One of Zizu's weaknesses is smoking. It was said that he did not smoke all the time, but journalists caught him with a cigarette in the national team. The most famous case occurred at the 2006 World Cup – Zidane was the face of an anti-smoking campaign at the last tournament, so the photo of him puffing on a cigarette with pleasure caused a stir in the press. The picture scattered on the covers of European newspapers: in England, Italy, Germany – smoking Zidane was discussed everywhere. But not in Spain: when moving to Real Madrid, he signed an agreement with the owners of the main metropolitan media that not a single photo relating to his personal life could be published in the media without his consent.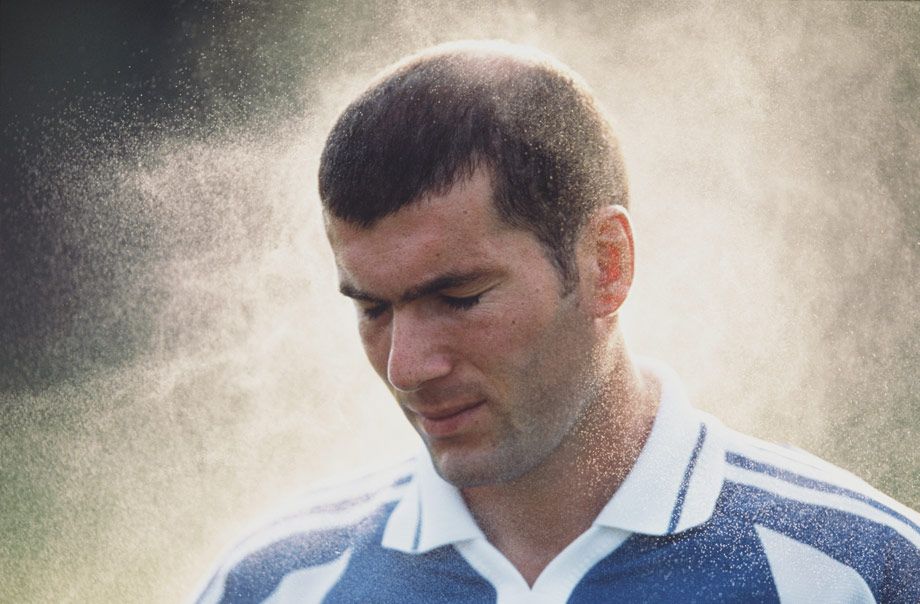 Zinedine Zidane
Photo: Clive Brunskill/Getty Images
***
A lot of time has passed since then – and now Zidane is already 50. Now he is a great coach and chooses his future: the option with PSG has definitely disappeared (the management confirmed that he had chosen another coach), and Zizou does not want to work in the Premier League. He would be interested in Bayern, Real Madrid or Juventus.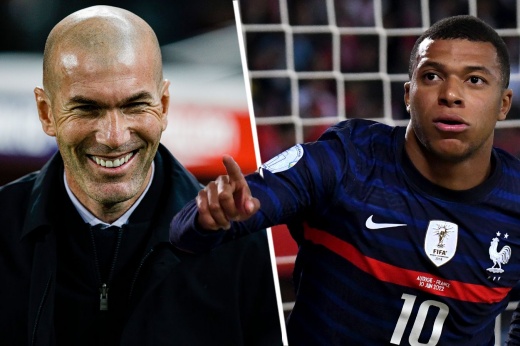 PSG are in a trap. Blame Zidane and Mbappe
The main thing is that he is ripe for a return. "Football is what I love," he said recently. – This is my passion. I have a lot more to give him – well, something for sure."